Pvt. Volinski Perishes in Panama Canal Zone
(April 2, 1942) -- Pvt. John Volinski, 21, died at Gorgas Hospital, Panama Canal Zone on March 28.
Volinski, nicknamed "Windy" had been adopted by Mr. and Mrs. George Martin of 29 Ralph Street, Belleville, N.J.
He enlisted in the Army on August 12, 1941.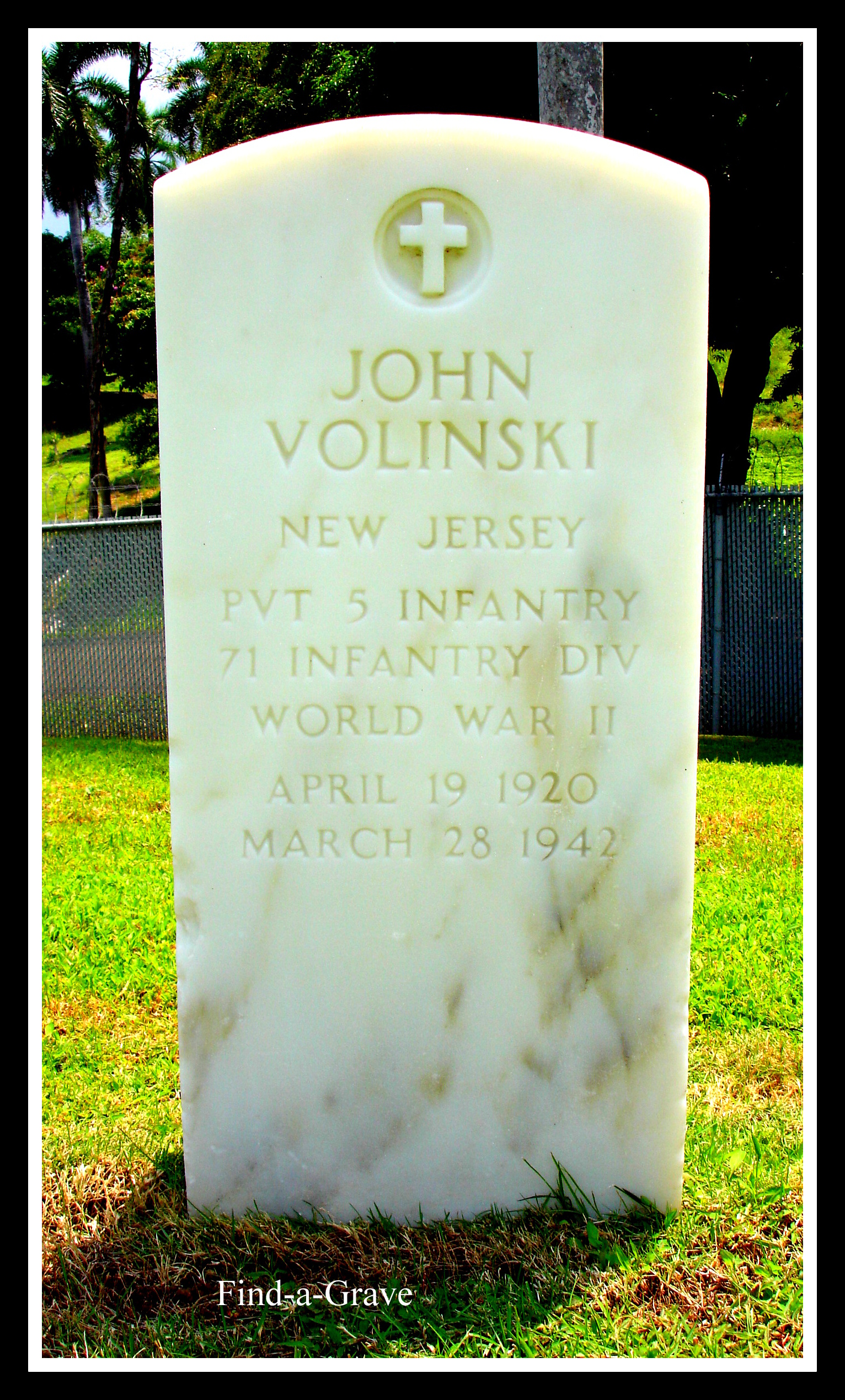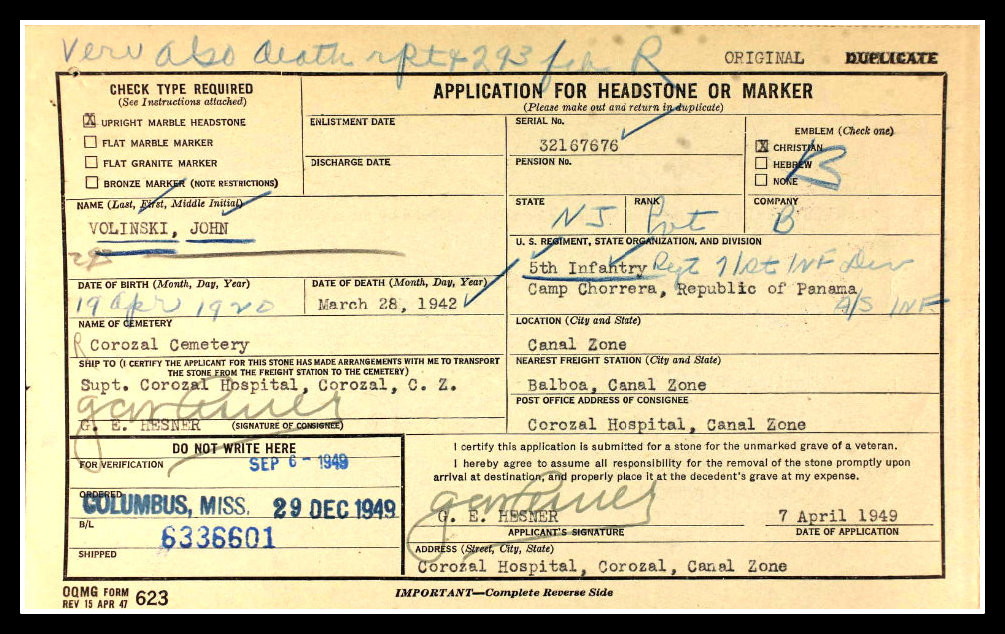 ---
Sources
The Belleville Times, April 2, 1942; Aug. 31, 1944
U.S., Find A Grave Index, 1600s-Current
U.S. World War II Army Enlistment Records, 1938-1946
Belleville, New Jersey