World War II sailor honored in Belleville Oct. 1, 2016
Vincent F. Nucci Way dedicated to honor Seaman Vincent F. Nucci.
Intersection of Maier Street and Cedar Hill Avenue, Belleville, N.J.
---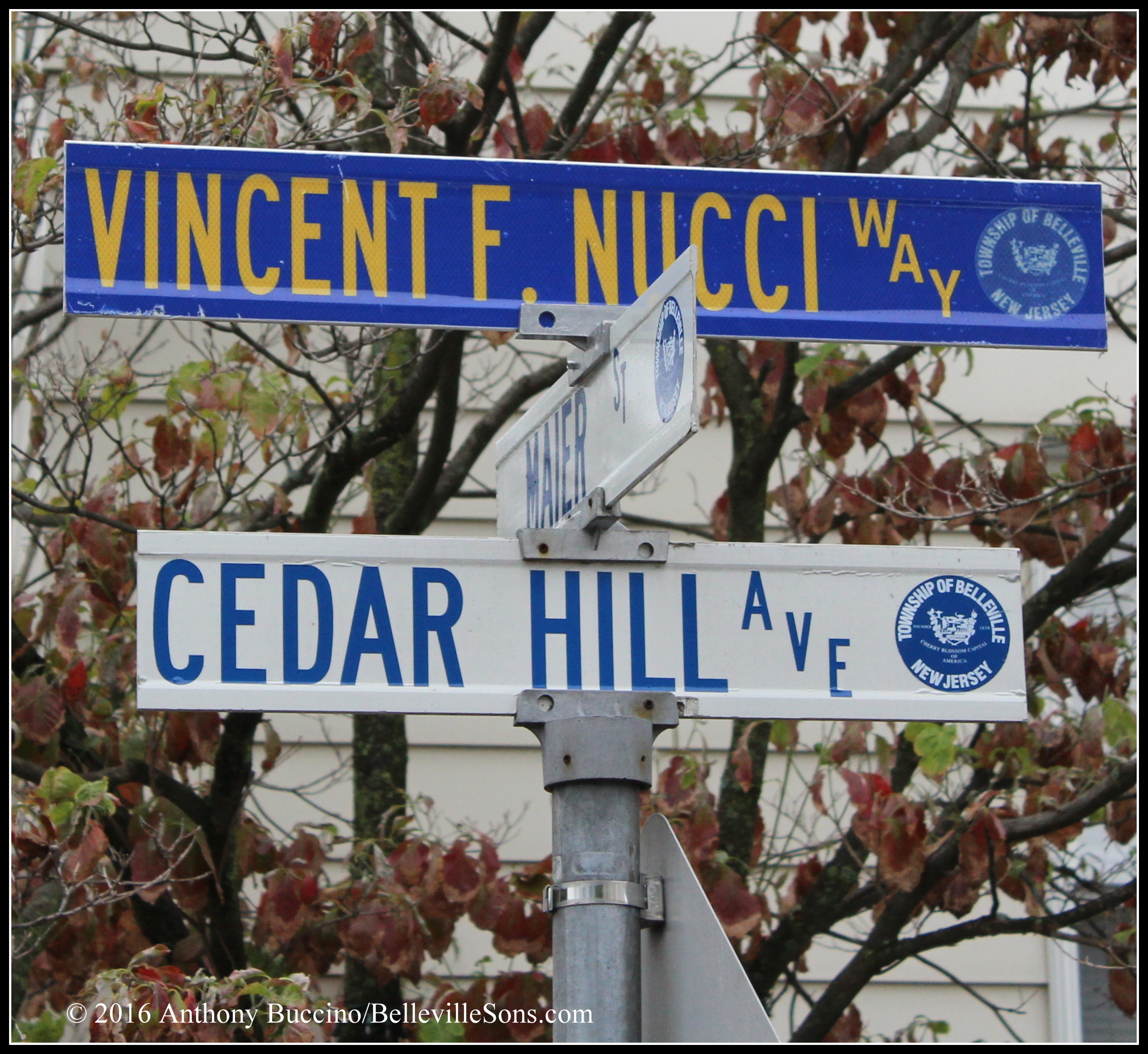 Friends and family of Seaman Vincent F. Nucci, including his sister Clementine who was 16 years old when her brother was lost at sea 73 years ago, gathered across the street from his childhood home to remember the young sailor and his sacrifice for freedom.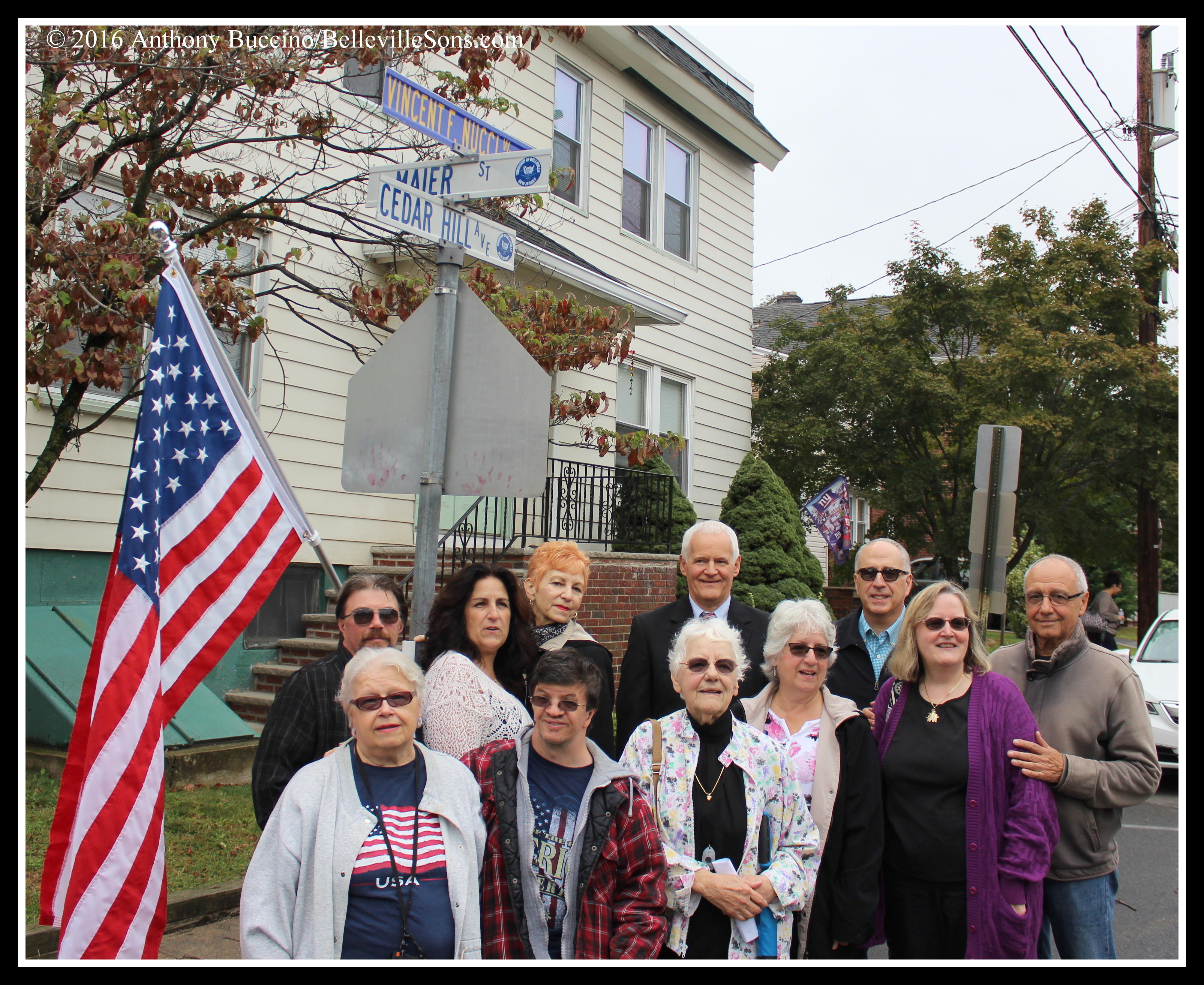 ---
Seaman Vincent F. Nucci Killed in Ship Collision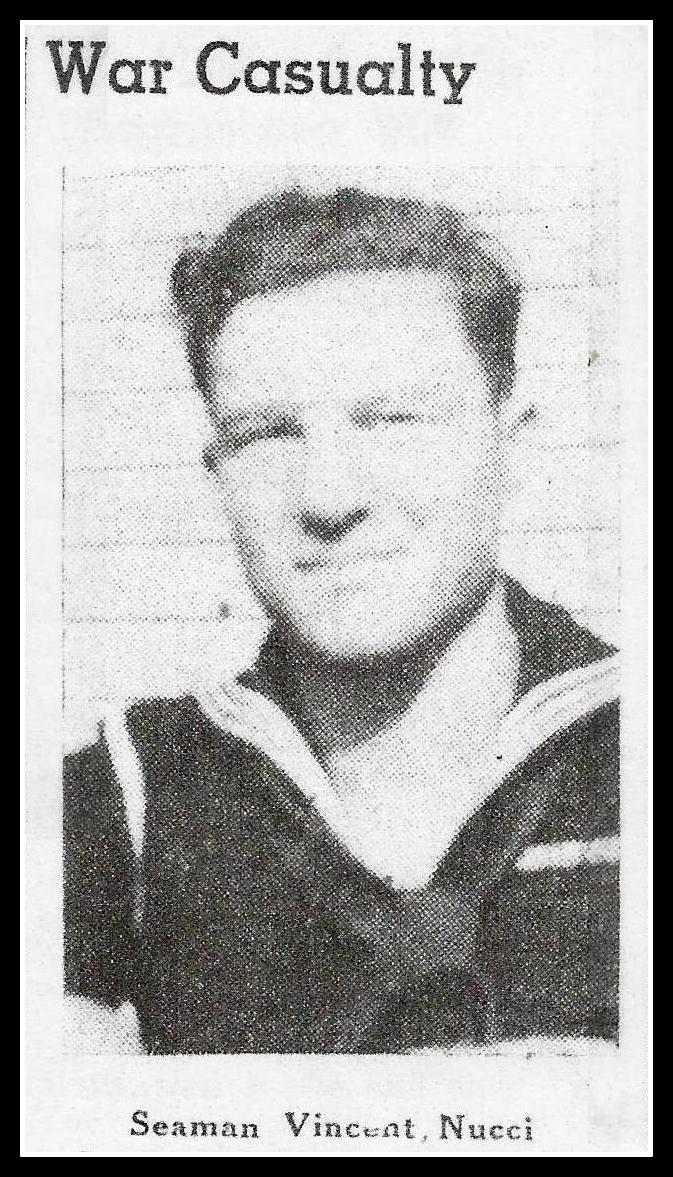 Seaman Vincent F. Nucci, the son of Mr. and Mrs. Joseph Nucci of 62 Cedar Hill Avenue, Belleville, N.J., was reported missing in action by the Navy in December – nearly two months after it said his ship, a destroyer, was involved in a crash with a tanker in the Atlantic.
Nucci was graduated from Belleville High School in 1940. He entered the Navy one year later.
He is listed as missing in action or buried at sea on the Tablets of the Missing at East Coast Memorial, New York.
Seaman Nucci, 23, who had participated in the invasion of Sicily, was on the crew of the USS Murphy DD 603, a destroyer, when the collision occurred on the night of Oct. 21, 1943. Both ships were operating without lights.
USS Murphy returned to the United States following the end of the Sicily invasion, next escorting United Kingdom bound convoys.
Heading out of New York Harbor on Oct. 21, 1943, the destroyer, in a convoy of 17 cargo freighters, 7 destroyers, and 2 battleships – was struck on the port side between the bridge and forward stack by the oil tanker SS Bulkoil, 75 miles off the coast of New Jersey. The forward third of the ship sank in 265 feet of water, taking 38 officers and men with it.
The after section was kept afloat and towed into New York Navy Yard in 24 hours, where, following a 7-month repair job and replacement of the entire bow, the veteran warship rejoined the fleet in time for the Normandy invasion.''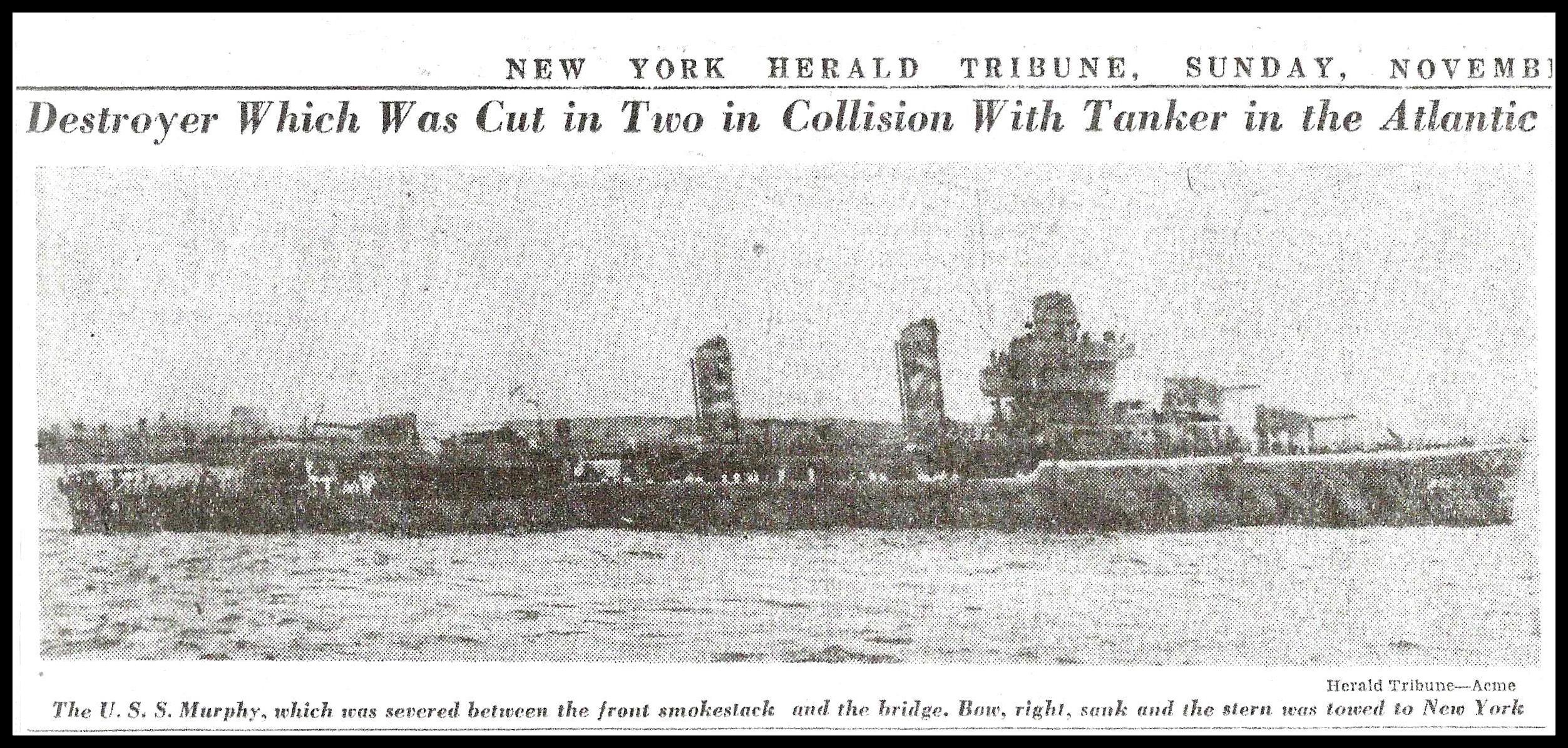 ---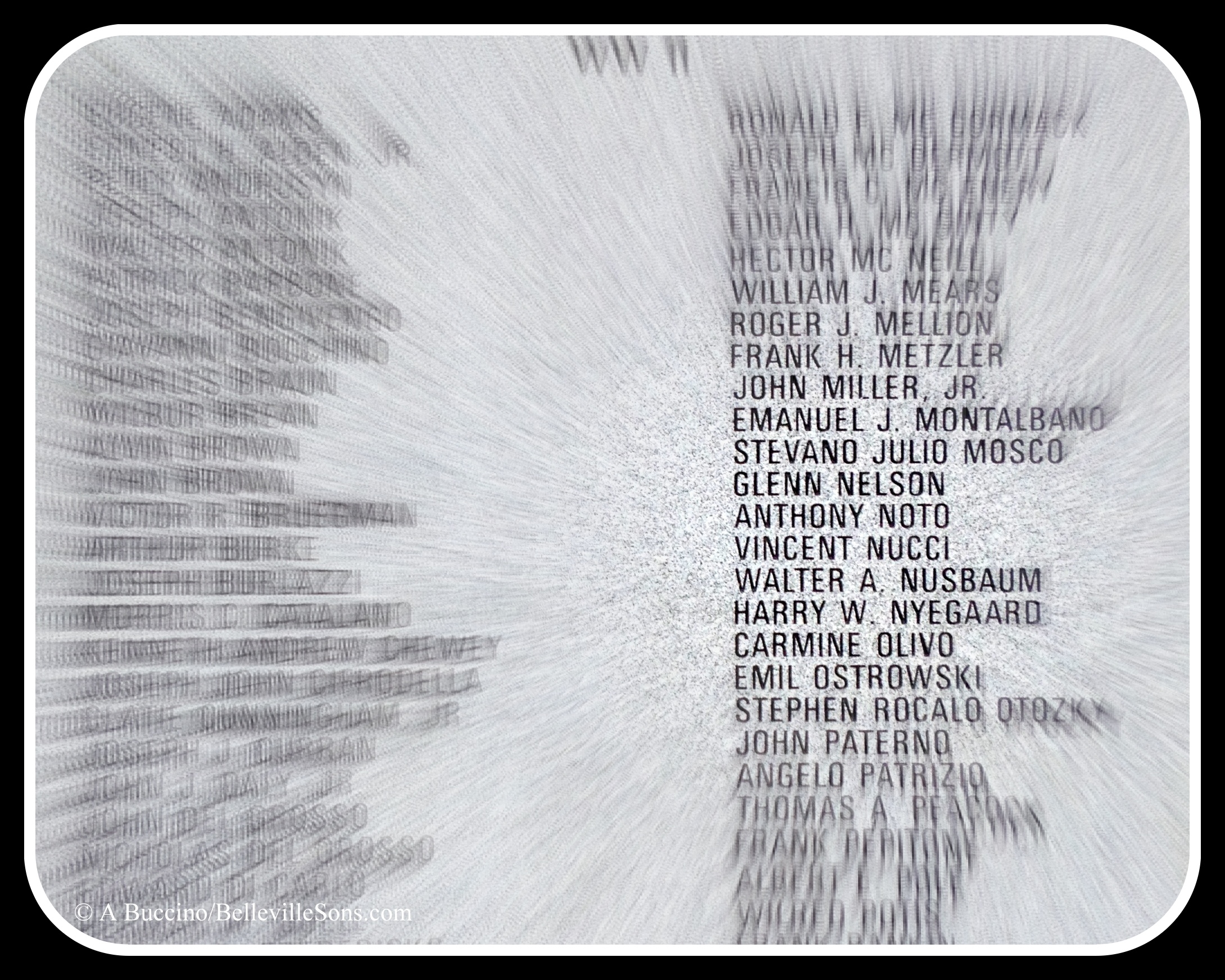 Memorial, Belleville Veterans Park, Union Avenue
---
Belleville Township Street Dedication Video
Belleville Street Named for Seaman
---
Sources
American Battle Monuments Commission
The Belleville Times, Dec. 16, 1943
Newark Evening News
New York Herald Tribune
The Belleville Times
Township of Belleville
World War II Honor List of Dead and Missing,
State of New Jersey, War Dept. June 1946