Pvt. Montalbano Killed in Action
Pvt. Emanuel J. Montalbano, Jr., 22, son of Emanuel and Jennie Montalbano of 12 Heckel Street, Belleville, was killed in action on August 4, 1944
Pvt. Montalbano served in the 41st Armored Infantry, 2nd Division. His service number is 32563652.
Prior to entering the service on October 12, 1942, he worked as a grocer.
Pvt. Montalbano's remains were repatriated and interred at Glendale Cemetery, Laurel section:

Emanuel Montalbano
New Jersey
Pvt 41st Armored Infantry
World War II
May 9, 1922 - Aug 5, 1944.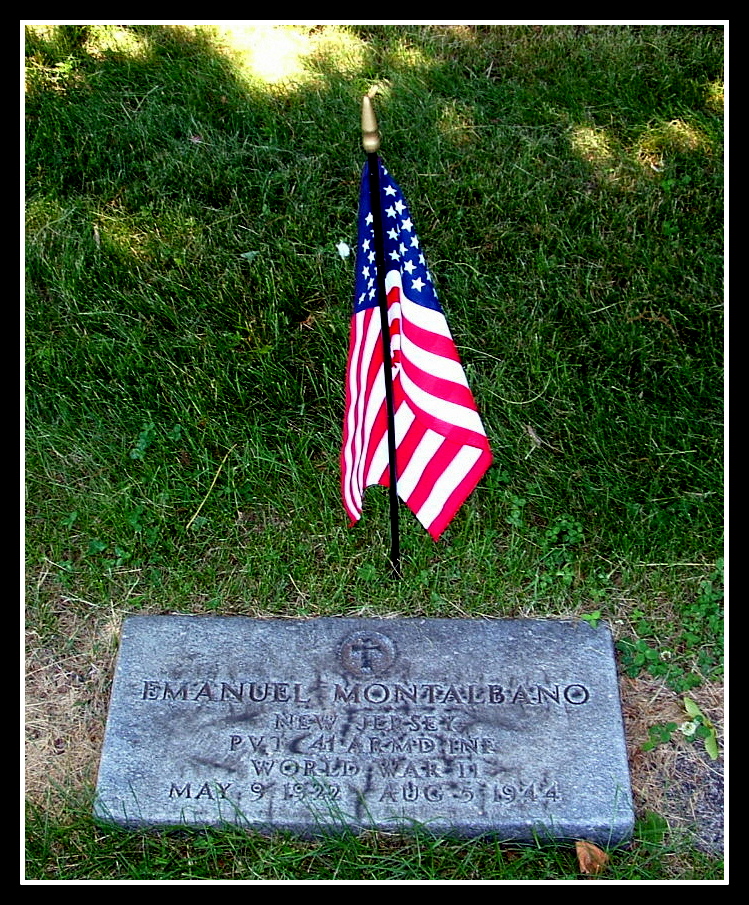 ---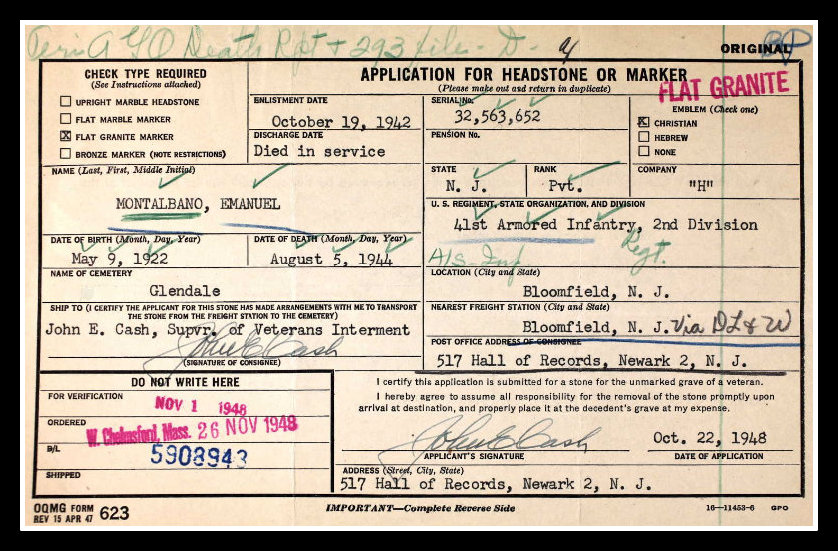 ---
Sources
Ancestry.com. U.S., Find A Grave Index, 1600s-Current [database on-line]. Provo, UT, USA: Ancestry.com Operations, Inc., 2012.
Remembrance - George Sbarra
U.S., Headstone Applications for Military Veterans, 1925-1963
U.S., World War II Army Enlistment Records, 1938-1946
World War II Honor List of Dead and Missing,
State of New Jersey, War Dept. June 1946
A Place of Honor and Remembrance In the Home of the Brave
Belleville, New Jersey