Private Joseph LaPenta KIA in Italy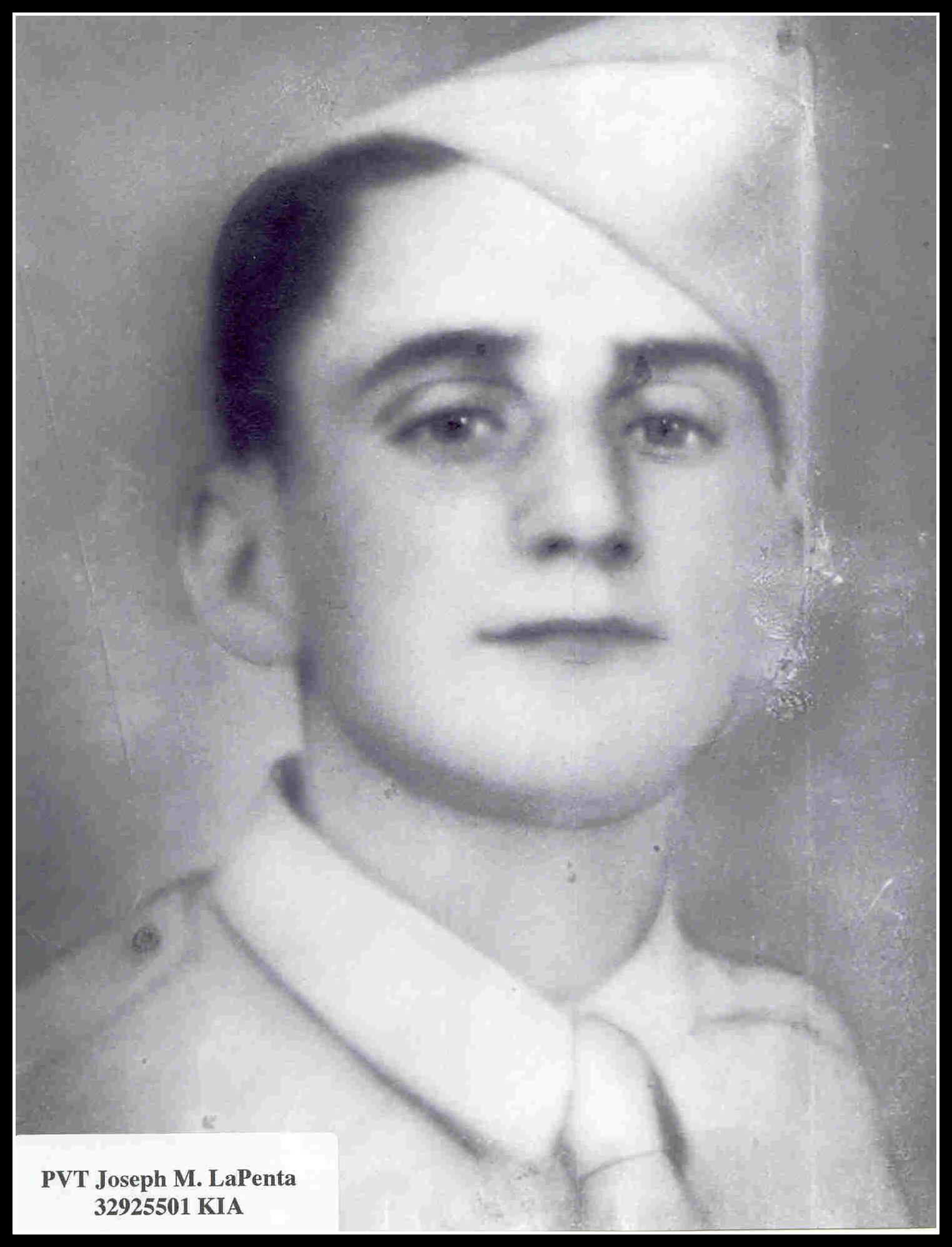 Private Joseph M. LaPenta, of 68 Eugene Place, was killed in combat in Italy on January 21, 1944.
Born in 1925, LaPenta served in the 36th Infantry Division, 143rd Infantry Regiment.
He was awarded the Purple Heart.
His service number is 32925501.
He is buried at Mount Olivet Cemetery, Bloomfield, N.J.
---
Sources
The Belleville Times, March 9, 16, Aug. 31, 1944
Remembrance - George Sbarra
A Place of Honor and Remembrance In the Home of the Brave
Belleville, New Jersey