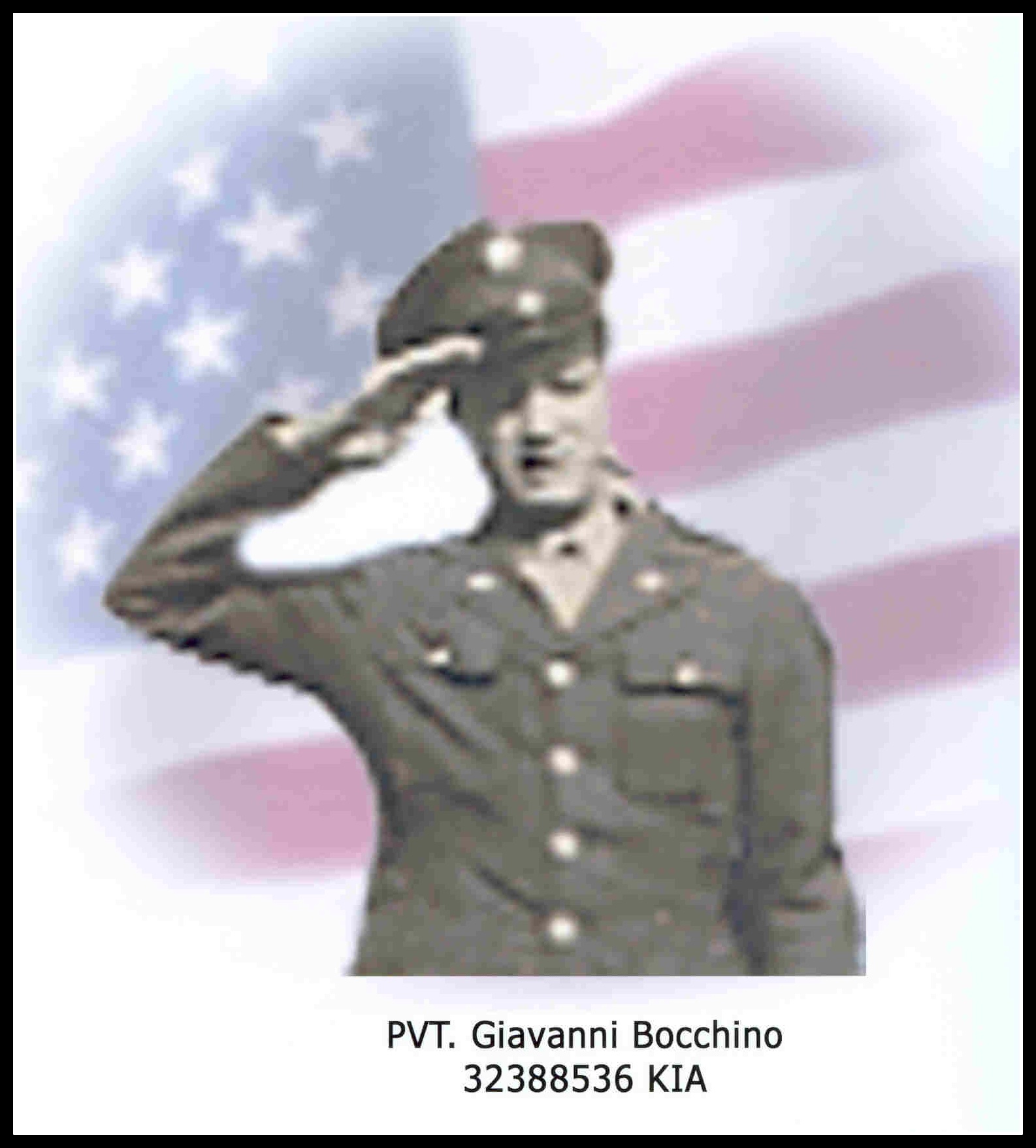 Private Giavanni Bocchino entered into active duty July 17, 1942, and died in the service of his country in the Southwest Pacific area on the island of Leyte on Oct. 25, 1944.
Giavanni (John) was born on Dec. 3, 1923, to Anthony and Michelina Bocchino who had seven other sons and one daughter. They lived at 16 Lake Street, Belleville. At a very young age he married Mary Gammaro and moved with his wife and her family at 369 Lake Street where his daughter still lives.
John was survived by his wife, Mary, son Anthony, daughter Michelina. A son, John, was born Jan. 3, 1945, three months after his father died.
Giavanni was only 21 years old.
-- Hand-written note, courtesy the Bocchino family
---
(Dec. 14, 1944) -- Bocchino was inducted July 1942. He had been overseas with the Army engineers for three months.
---
Private Giavanni Bocchino, U.S. Army
32388536
170th Engineer Combat Battalion
Entered the Service from: New Jersey
Died: October 25, 1944
Buried at: Plot D Row 12 Grave 137
Manila American Cemetery
Fort William McKinley, Manila, Philippines
Awards: Purple Heart
Hometown: Essex County, NJ
Status: KIA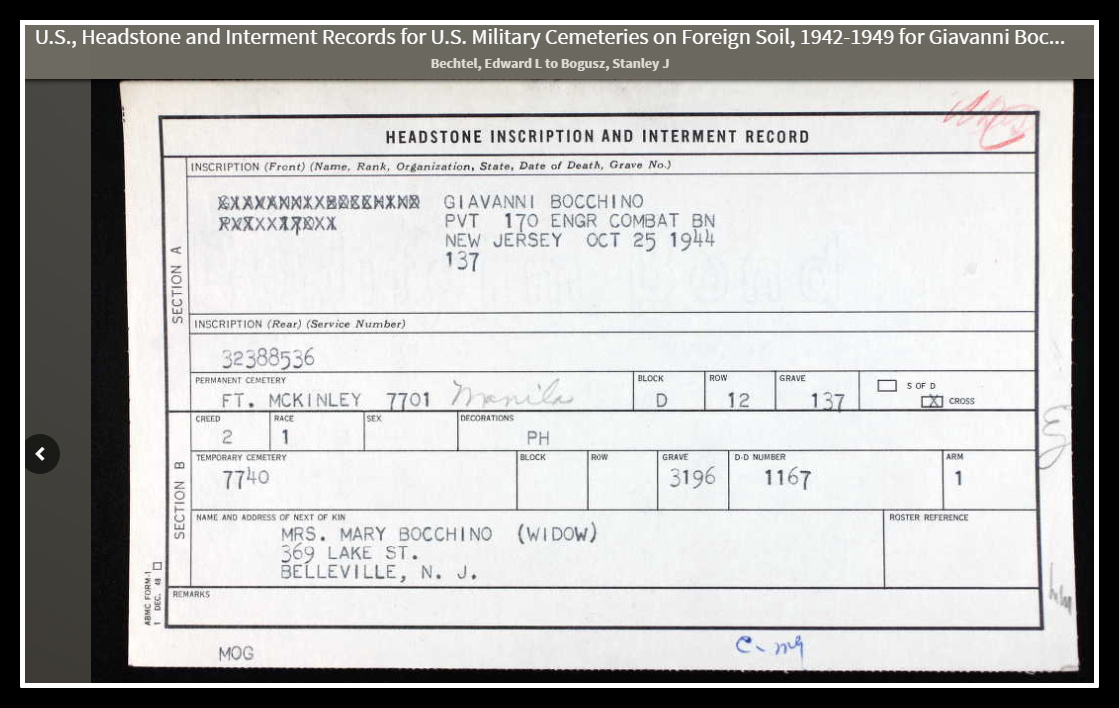 ---
Sources
American Battle Monuments Commission
Belleville Times, Dec. 14, 1944
National World War II Memorial
Newark Evening News, Dec. 12, 1944, Feb. 6, 1945
Remembrance - George Sbarra, photo
U.S., Headstone and Interment Records for U.S. Military Cemeteries on Foreign Soil, 1942-1949
---