Robert G. Bliss died Feb. 4, 1953, during Army maneuvers in Germany
Rene Flory Jr., 20, was killed in the Korean War on June 9, 1951
John R. Gorman, 24, was killed in action in Korea in April 1951
Brendan Hyland, 19, was killed in action in Korea on July 20, 1950
Henry Svehla, 19, was killed in action in Korea on June 12, 1952
---

---
The population of Belleville in 1950 was 32,019.
---
Sources include:
American Battle Monuments Commission
Find-A-Grave
The Belleville Times
The Nutley Sun
The Star Ledger
---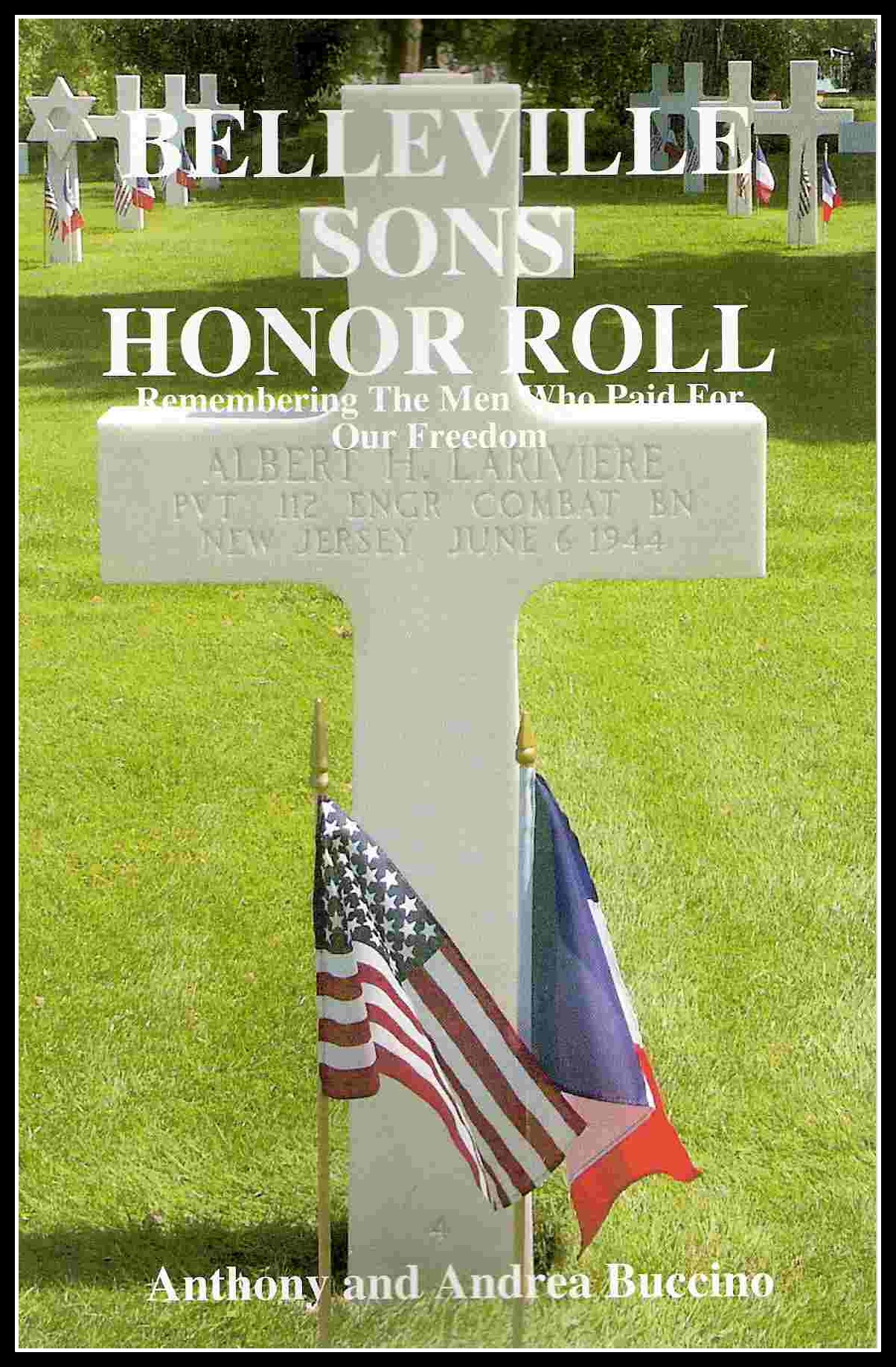 BELLEVILLE SONS HONOR ROLL
- Remembering the men who paid for our freedom
In the last century, Belleville lost 157 sons while in service to our country. This collection, gathered from newspaper clippings and other sources collects what we know about these young men in an effort that their sacrifice not be forgotten.
Belleville Sons Honor Roll includes more information on Belleville actions in the American Revolution, War of 1812, Civil War, the Civil War diary of James C. Taylor, World War I, World War II, Korean War, Vietnam War and peacetime casualties.
Edited by Anthony Buccino and Andrea Buccino
A Place of Honor and Remembrance In the Home of the Brave
Belleville, New Jersey