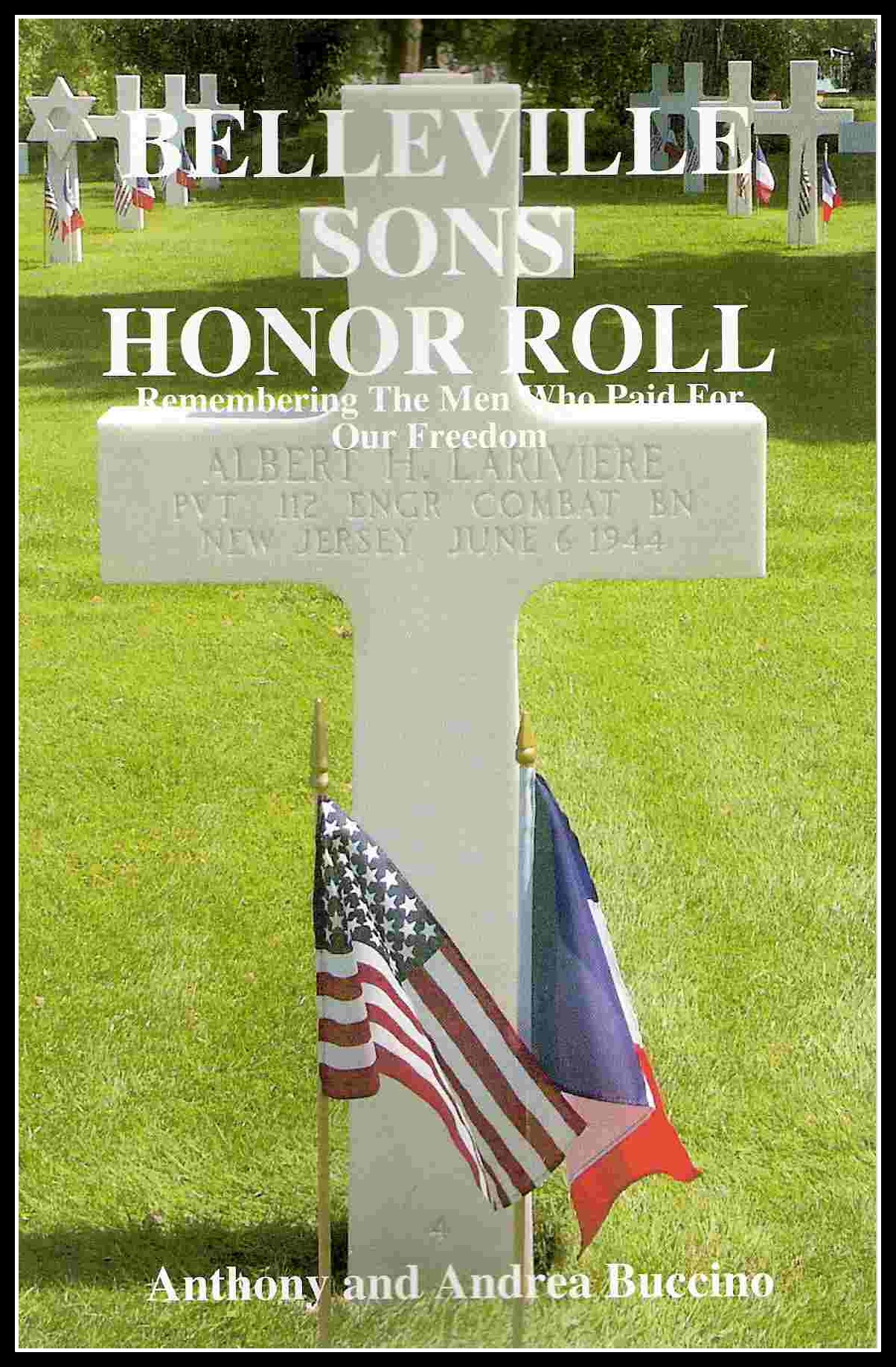 Belleville Sons Honor Roll
Remembering the men who paid for our freedom
In the last century, Belleville lost 157 sons while in service to our country. This collection, gathered from newspaper clippings and other sources collects what we know about these young men in an effort that their sacrifice not be forgotten.
Belleville Sons Honor Roll includes more information on Belleville actions in the American Revolution, War of 1812, Civil War, the Civil War diary of James C. Taylor, World War I, World War II, Korean War, Vietnam War and peacetime casualties.
Edited by Anthony Buccino and Andrea Buccino
Available in paperback and Kindle from Amazon.
---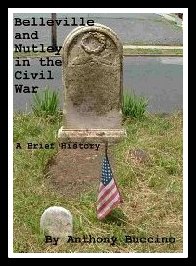 Belleville and Nutley in the Civil War
a Brief History
by Anthony Buccino
A compilation documenting the participation of the New Jersey towns of Belleville and Nutley in the American Civil War. Publication includes information on six local soldiers killed in action in the War Between the States, plus information on the battle campaigns in which they gave up their lives. Also lists information on participation in various New Jersey and other state militias by local men.
On Amazon.com
---
We encourage families and friends of those listed here to contact us to add content or suggest changes
Disclaimer: While every effort has been/is being made to provide information as accurate as possible, all information is subject to correction and clarification.
If you encounter a Belleville Sons page which contains an inconsistency, or you have additional information or photos please contact our web master. If you encounter a link that should be reviewed, please contact our web master.
---