John F. Verian, First Bellevillite to Die In Action In Germany,
Wounded in Tunisia, Sicily; Soldier Falls in Naziland
(Oct. 12, 1944) -- Sgt. John F. Verian, 22, of 128 Washington Avenue, was killed in action on Sept. 18, 1944, in the midst of the Siegfried Line in Germany.
Sgt. Verian landed in Oran, North Africa on Christmas Day 1942, six months after he entered the Army.
He was wounded in Tunisia while serving in the First Division.
Sgt. Verian was also wounded in the invasion of Sicily on July 10.
In January 1944 he went to England and was training the Yanks for five months in invasion tactics.
He landed in Normandy on D-Day.
Sgt. Verian joined the Army 25 years to the day after his father joined for World War I.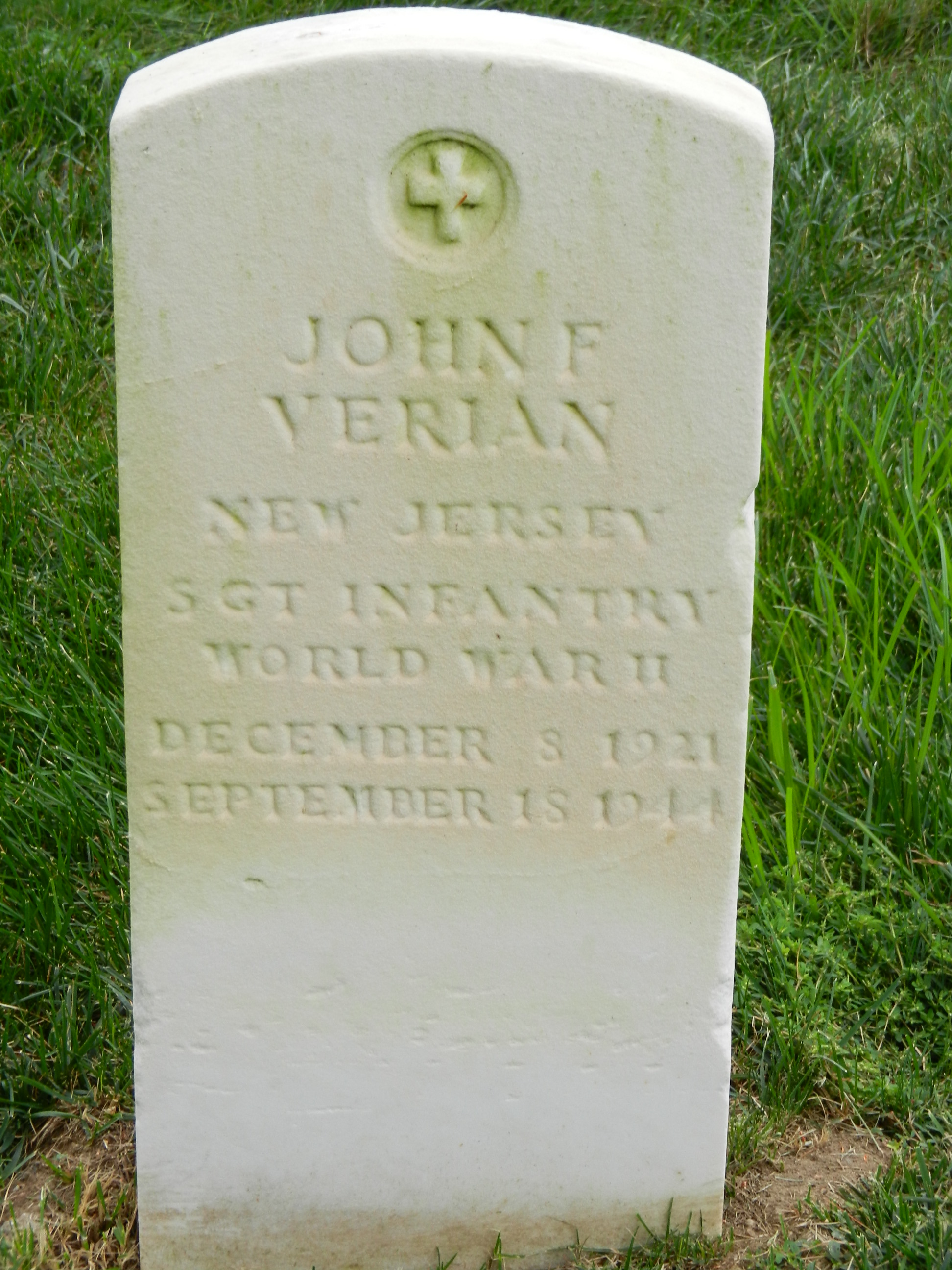 Sgt. Verian is buried at Beverly National Cemetery,
Beverly, Burlington County, New Jersey.
Plot: Sect. F, Site 1728
---
(June 24, 1943) -- Cpl. John F. Verian, of Washington Avenue, was awarded a Purple Heart while serving in North Africa.
Verian has been in the Army since June 5, 1942. He has been stationed in Africa since December.
He was recently hit in the leg by flying shrapnel.
Classified as a minor injury, Verian just a few days later was doing Military Police duties. He then had taken part in a "final affair" in Africa in which the "Germans were cleaned up."
---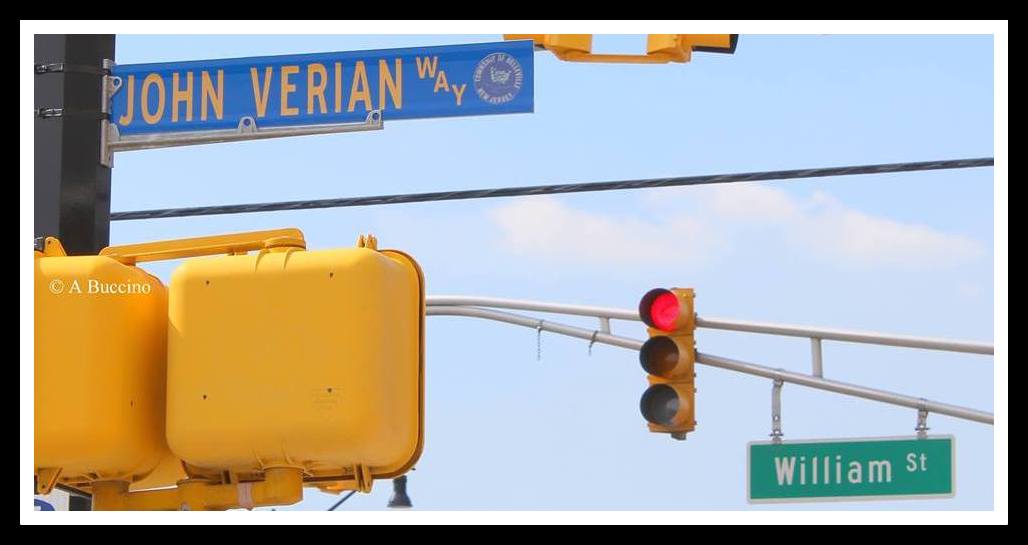 On May 28, 2016, John Verian Way at Washington
Avenue and William Street was dedicated
in memory of this brave Belleville son.
---
Sources:
The Belleville Times, June 24, 1943; Oct. 12, 1944
Find A Grave Photo by Pam Gleason

Belleville Street Named In Honor of Soldier Killed In Action
May 28, 2016
JOHN VERIAN WAY
Washington
Avenue and William Street
---
Belleville Street Sign Memorials
In June 2016, Belleville Township Council this month passed a resolution to dedicate certain streets in town to servicemen who hailed from the municipality.
---
A Place of Honor and Remembrance In the Home of the Brave
Belleville, New Jersey
---
---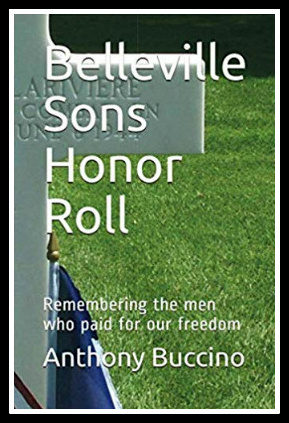 Web site sponsored by
Belleville Sons Honor Roll - Remembering the men who paid for our freedom
---