Sena Killed at Anzio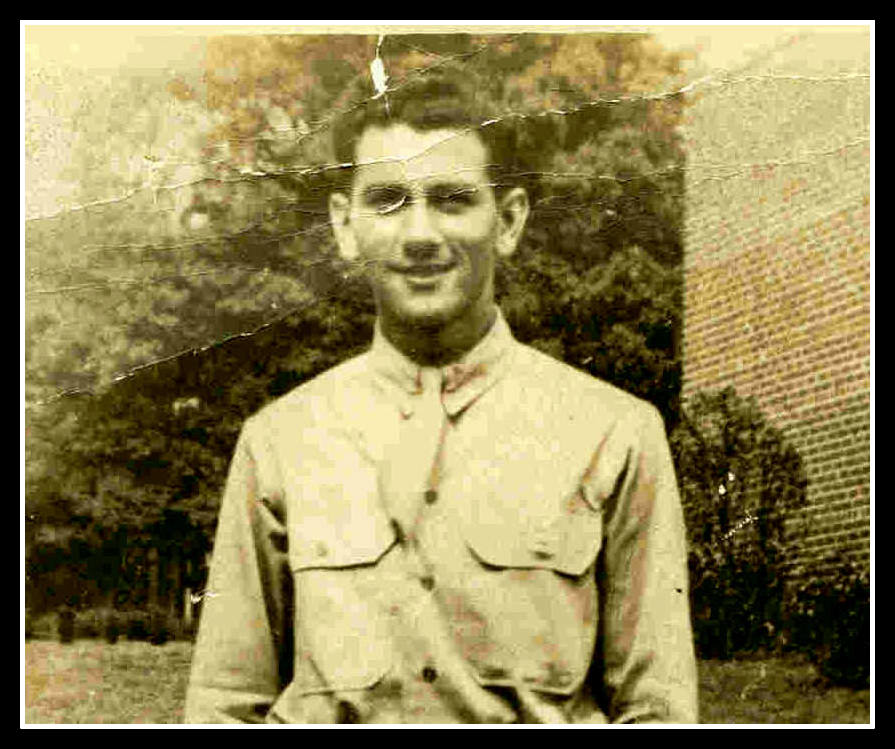 Salvatore N. Sena, of Heckel Street, was killed in action at the beach-head assault, Anzio, Italy, on April 8, 1944. His is the township's 17th Gold Star.
The battle of Anzio, Italy, a beachhead invasion began in May 1944. Allied troops were held on the beachhead for five months before the breakthrough after Monte Cassino allowed the US 5th Army to dislodge the Germans from the Alban Hills and allow the Anzio force to begin its advance on Rome.
Born on July 9, 1919, he enlisted in the Army and served with the 45th Infantry Division.
He was awarded the Purple Heart.
His service number is 32910099.
He is buried at Holy Cross Cemetery, North Arlington, N.J.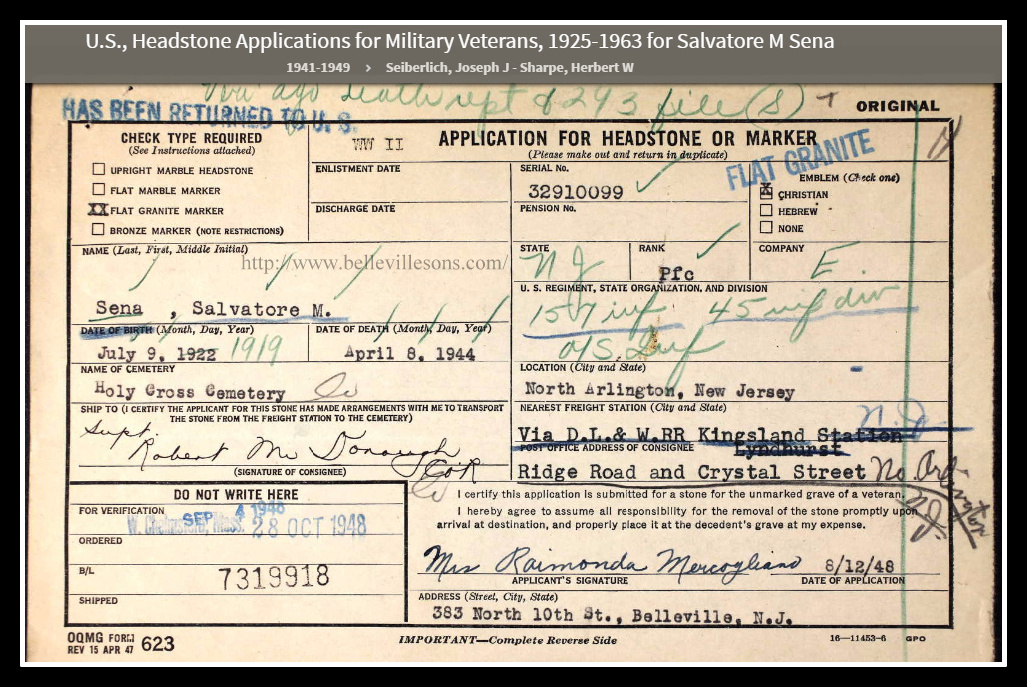 ---
Sources
Newark Evening News, Feb. 17, 1945
Remembrance - George Sbarra
Tiscali Reference Encyclopaedia -Hutchinson
U.S., Find A Grave Index, 1600s-Current - John Smolarek
U.S., Headstone Applications for Military Veterans 1925-1963