2nd Lt. Anthony Noto Killed
In Plane Crash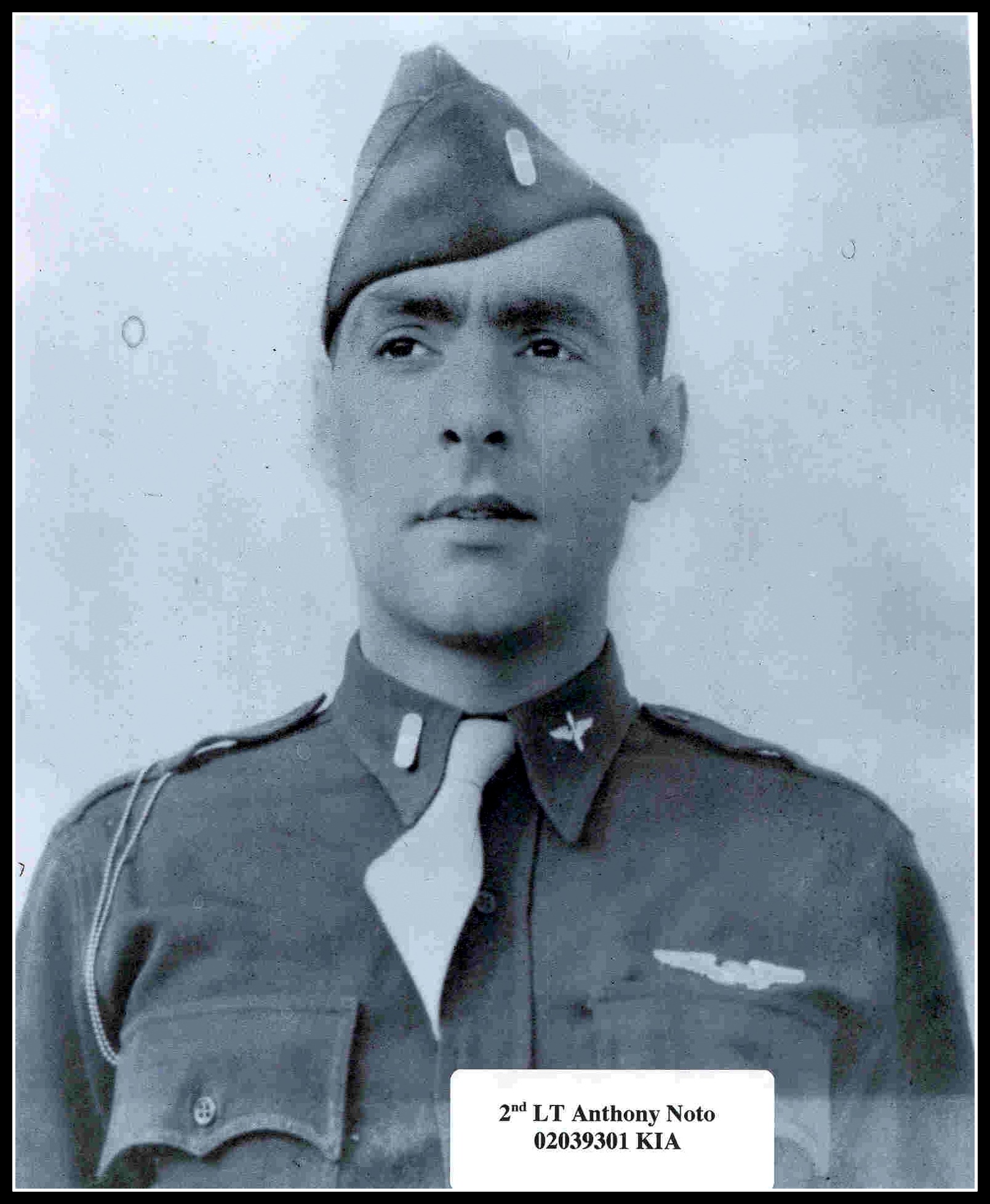 (May 31, 1945) -- 2nd Lt. Anthony Noto, of Frederick Street, was killed in a plane crash en route to Rome for furlough after completing his 35th Combat Mission as a B-24 navigator on April 28.
Lt. Noto was a passenger on the flight which crashed in dense fog killing all aboard.
He is buried in the American Military Cemetery in Southern Italy.
Lt. Noto had an Air Medal and Oak Leaf Clusters for his exploits.
He entered service in July 1943, and went overseas last October.
Lt. Noto is survived by his wife, Phippene Noto of Irvington.
---
2nd Lt. Anthony Noto, of Frederick Street, was killed April 28, 1945, in a plane crash in Nettuno, Italy.
Born on July 21, 1918, he enlisted in the Air Force in July 1943. He served with the 459th Bombardment Group, 756th Bomber Squadron.
He was awarded the Air Medal and 2 Oak Leaf Clusters.
His service number is 02039301.
---
Second Lieutenant Anthony Noto, U.S. Army Air Forces
O2039301
756th Bomber Squadron, 459th Bomber Group, Heavy
Entered the Service from: New Jersey
Died: April 28, 1945
Buried at: Plot C Row 13 Grave 27
Sicily-Rome American Cemetery
Nettuno, Italy
Awards: Air Medal with 3 Oak Leaf Clusters
---
Sources
American Battle Monuments Commission
Belleville Times, May 31, 1945:
Deaths of Two GIs Reported
Service for Sgt. Rankin Sunday;
2nd Lt. Noto, Cpl. Guzik Lose Their Lives
Remembrance - George Sbarra, photo collection

Saturday, March 10, 2018
Belleville Street Named In Honor of Anthony Noto, KIA WWII
Frederick Street at Cross Street, Belleville, N.J.
---
Belleville Street Sign Memorials
In June 2016, Belleville Township Council this month passed a resolution to dedicate certain streets in town to servicemen who hailed from the municipality.
---
A Place of Honor and Remembrance In the Home of the Brave
Belleville, New Jersey
---
---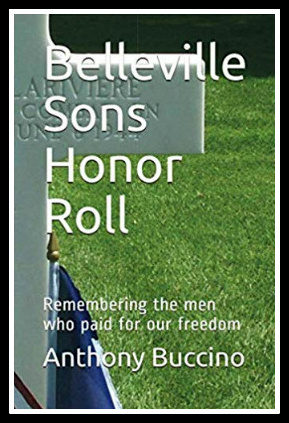 Web site sponsored by
Belleville Sons Honor Roll - Remembering the men who paid for our freedom
---