Sgt. Lundgren Dies at Fort Dix
Sgt. Arthur H. Lundgren, 21, of 50 Smith Street, Belleville, N.J., died at Fort Dix, September 4, 1941. Lundgren enlisted in the U.S. Army on Sept. 17, 1940. He served in Company C of the 113th Infantry.
Kiernan Funeral Home, Belleville, conducted services. Lundgren is interred at Rosedale Lawn, Arlington Cemetery, Kearny, N.J.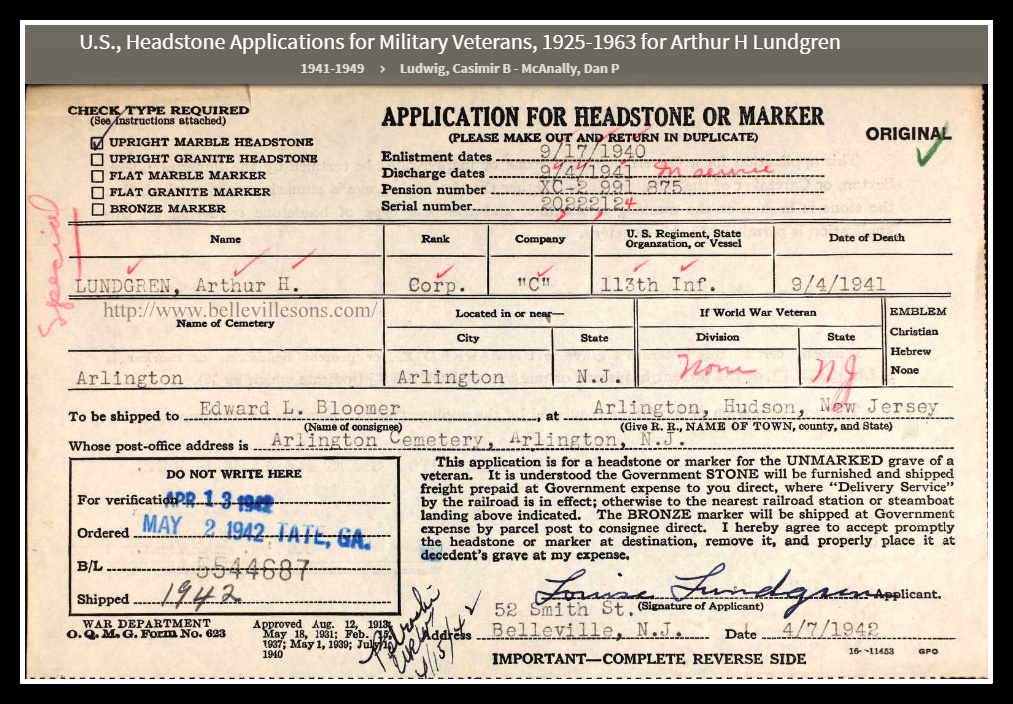 ---
Sources
Arlington Cemetery, New Jersey
The Belleville Times, May 18, Aug. 31, 1944
U.S., Headstone Applications for Military Veterans 1925-1963
Belleville, New Jersey