Harry Fredericks Jr., First Local Serviceman To Die
Montgomery Place Youth Lost on Ship Torpedoed by U-Boat;
Was in charge of Gun Crew;
Has Two Brothers Also In Service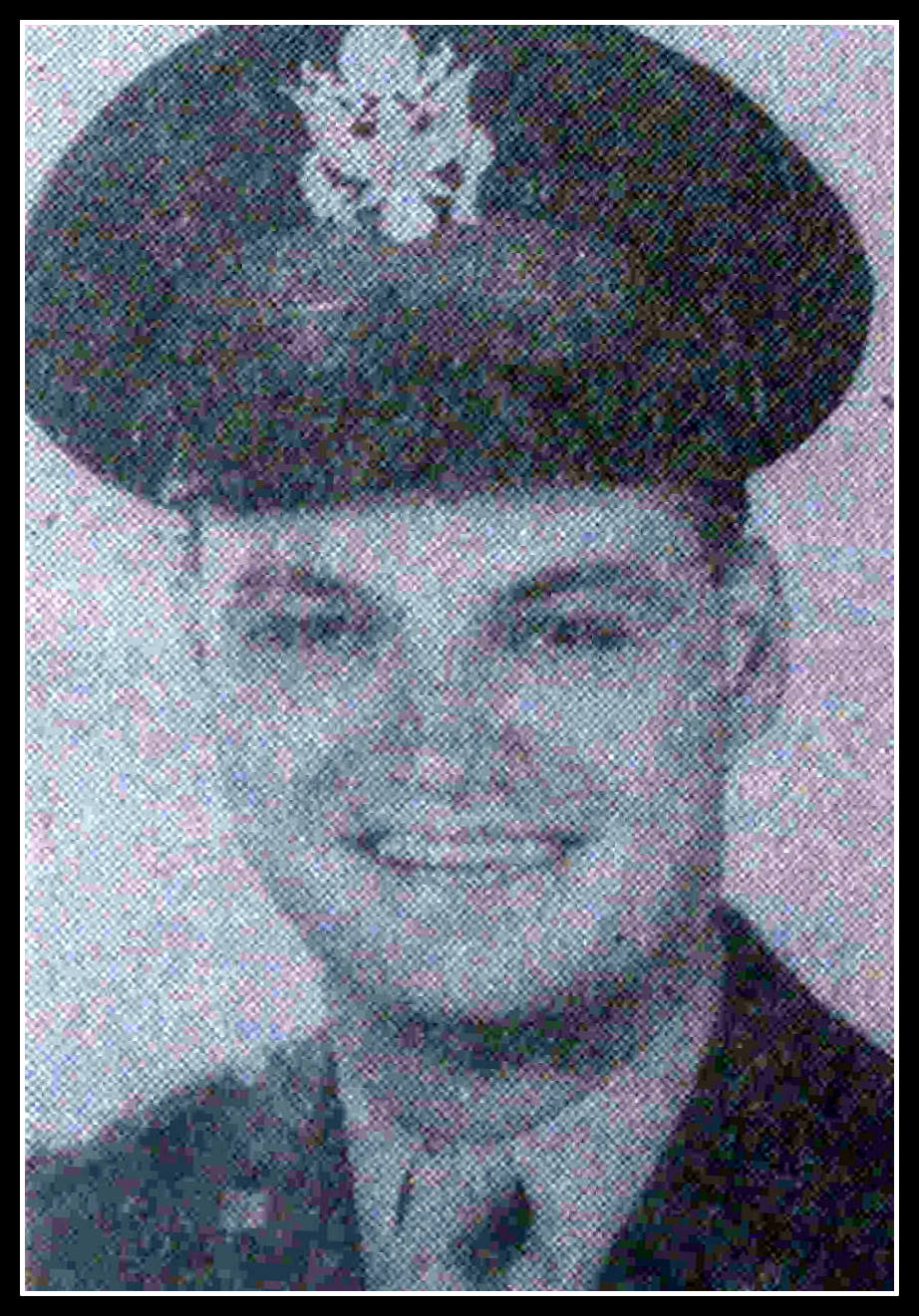 (June 4, 1942) -- Coxwain Harry C. Fredericks Jr., 26, of Montgomery Place was killed in action in the Gulf of Mexico on May 19.
The son of Mr. and Mrs. Harry Fredericks, he served in the Navy's Armed Guard service.
The Armed Guard was created by the Navy during World War I, and it was reactivated during World War II. Its members served on more than 6,000 merchant ships, and nearly 2,000 members were killed.
He was in charge of a gun crew aboard a U.S. merchant, the freighter Ogontz, ship when it was sunk by a Nazi submarine U-103. On board were two armed guards and a crew of 17.
Records indicate he was one of a crew of 20 lost when the ship went down. The ship sank bow first. The stern smokestack struck the captain's lifeboat an pushed it under. Only one of the 20 in the lifeboat survived.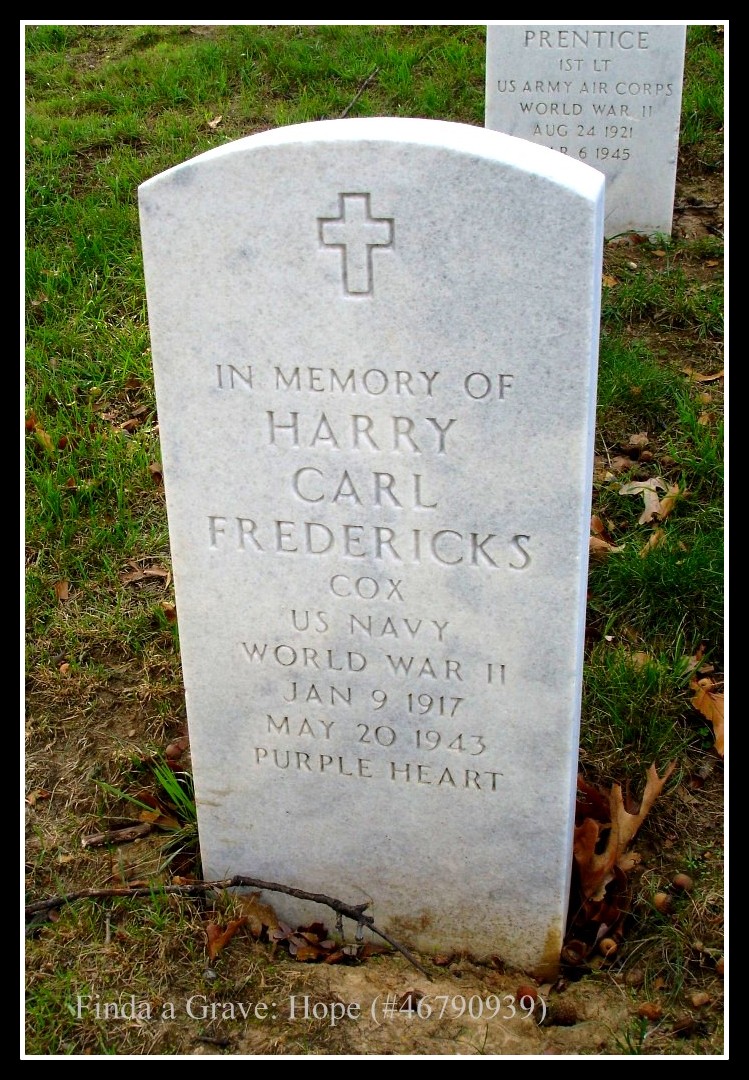 Coxwain Fredericks joined the Navy four years ago and was discharged from service in December. He then re-enlisted after war was declared.
He has two brothers, Sgt. William Fredericks of the Army Air Corps., and Sgt. Clifford of the Engineering Corps.
Coxswain Fredericks is listed among the Missing in Action or Buried at Sea, on the Tablets of the Missing at East Coast Memorial, New York City, USA
He was awarded the Purple Heart.
His service number is 02385643
The American Battle Monuments Commission lists him as declared dead on May 20, 1943.
The family placed a memorial at Arlington National Cemetery, Arlington, Va.
---
See Also Village of Second River
---
Sources
American Battle Monuments Commission
Belleville Times, June 4, 1942; May 18, 1944

Tablets of the Missing at East Coast Memorial

The Philadelphia Enquirer

July 8, 1998: Armed Guard Veterans Finally Get Their Thanks, by Lacy McCrary

U.S., Find A Grave Index, 1600s-Current

U.S. Merchant Marines - Armed Guards

U.S. Merchant Marines Ships Sunk 1942

WWI, WWII, and Korean War Casualty Listings

World War II Honor List of Dead and Missing,
State of New Jersey, War Dept. June 1946

Remembrance - George Sbarra