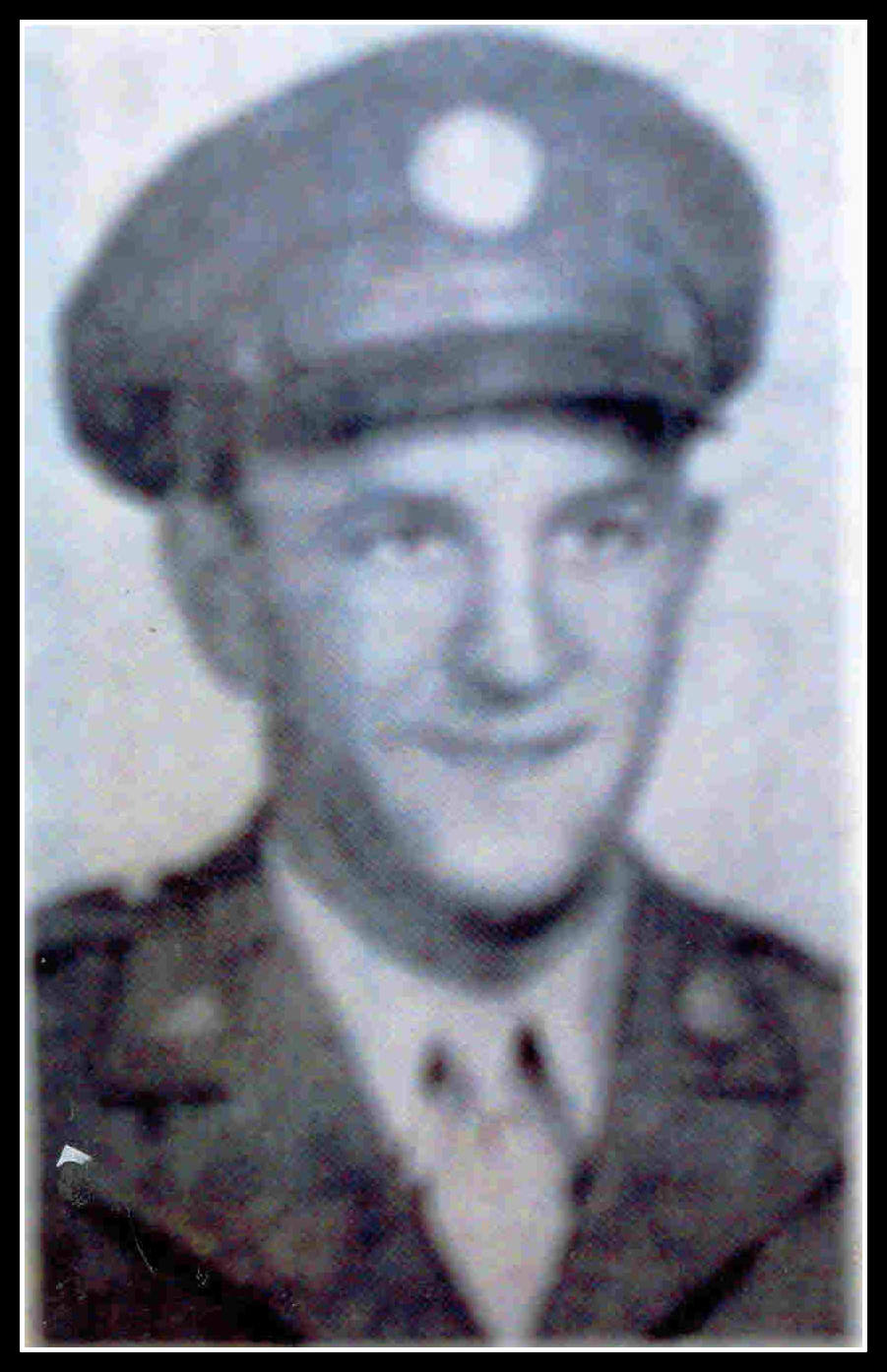 Pvt. Catalano KIA at Anzio
(June 29, 1944) -- Pvt. Morris C. Catalano of 14 Belleville Avenue, Belleville, N.J., was killed in action at Anzio, Italy, on May 14 (May 10, 1944). He served in the 351st Infantry, 88th Division.
The battle of Anzio, Italy, a beachhead invasion began in May 1944. Allied troops were held on the beachhead for five months before the breakthrough after Monte Cassino allowed the US 5th Army to dislodge the Germans from the Alban Hills and allow the Anzio force to begin its advance on Rome.
He entered the Army in September 1943. His service number is 42009073. He attended basic training at Camp Croft, S.C.
Pfc. Morris Catalano, 28, was born (June 6, 1910) in Brooklyn, and lived most of his life in Belleville. He attended Silver Lake School.
He is survived by his parents, of Bellevue Avenue. His wife and a 22-month-old son, Robert, live in Newark.
Pvt. Catalano's remains were repatriated to U.S. soil and interred on Nov. 17, 1948, at Beverly National Cemetery, Beverly, N.J.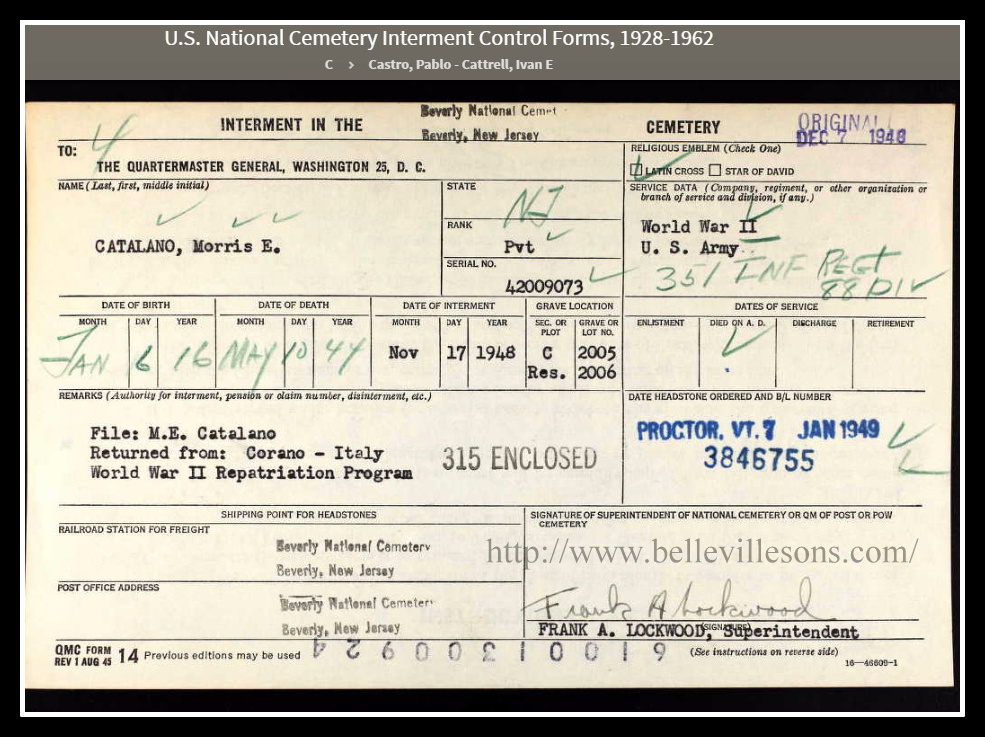 ---
Sources
Belleville Times, June 29, 1944
Remembrance - George Sbarra
Tiscali Reference Encyclopaedia -Hutchinson
U.S., Find A Grave Index, 1600s-Current
U.S. National Cemetery Interment Control Forms 1928-1962
U.S. World War II Army Enlistment Records, 1938-1946