S/Sgt. Arthur Burke KIA in English Channel
(Nov. 30, 1944)-- Staff/Sgt. Arthur Burke, 33, the son of John and Anna Burke of 577 Washington Avenue, Belleville, N.J. was killed June 9 in the English Channel.
He is believed to have perished when his landing craft was attacked during the early days of the Normandy landing.
Burke is survived by two brothers, Harry and John; and four sisters, Dorothy, Hazel (Rowe), Ethel (Connolly) and Kathleen (Neal); and uncle to 18 nieces and nephews.
According to American Battle Monuments Commission, Burke, U.S. Army serial No. 32148158, served in the 3422nd Ordnance Automotive Maintenance Company.
He entered the Service from New Jersey, and died on June 9, 1944.
Burke is listed on the Missing in Action or Buried at Sea Tablets of the Missing at Normandy American Cemetery, Colleville-sur-Mer, France.
He was awarded the Purple Heart.
Three Belleville sons, Sgt. Edward Henris, Burke and Sgt. Carmine Olivo were likely to have perished on the same ship as all three served in 3422nd Ordnance Automotive Maintenance Company. The families were notified in July, November and December 1944, respectively.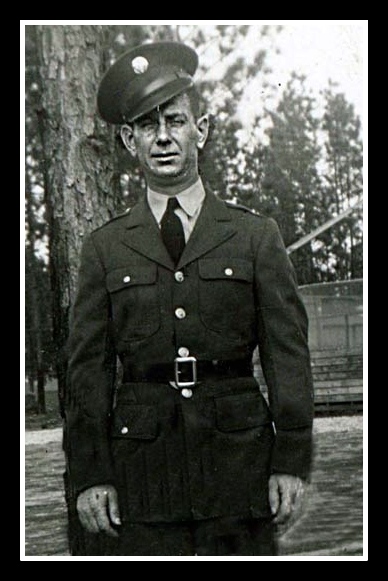 S/Sgt. Arthur Burke
---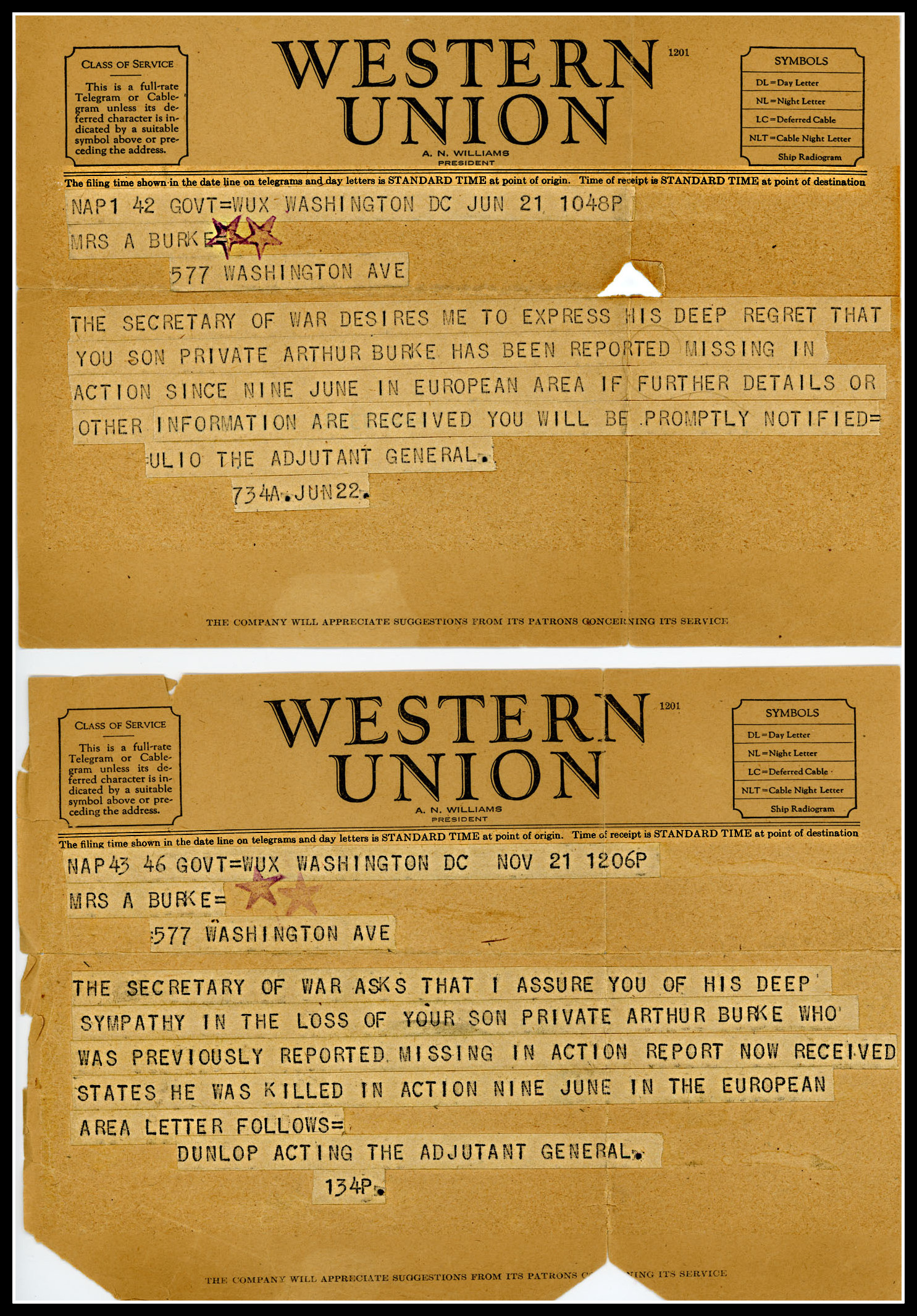 Telegram courtesy of Mary Ann Rowe, Arthur Burke's niece.
---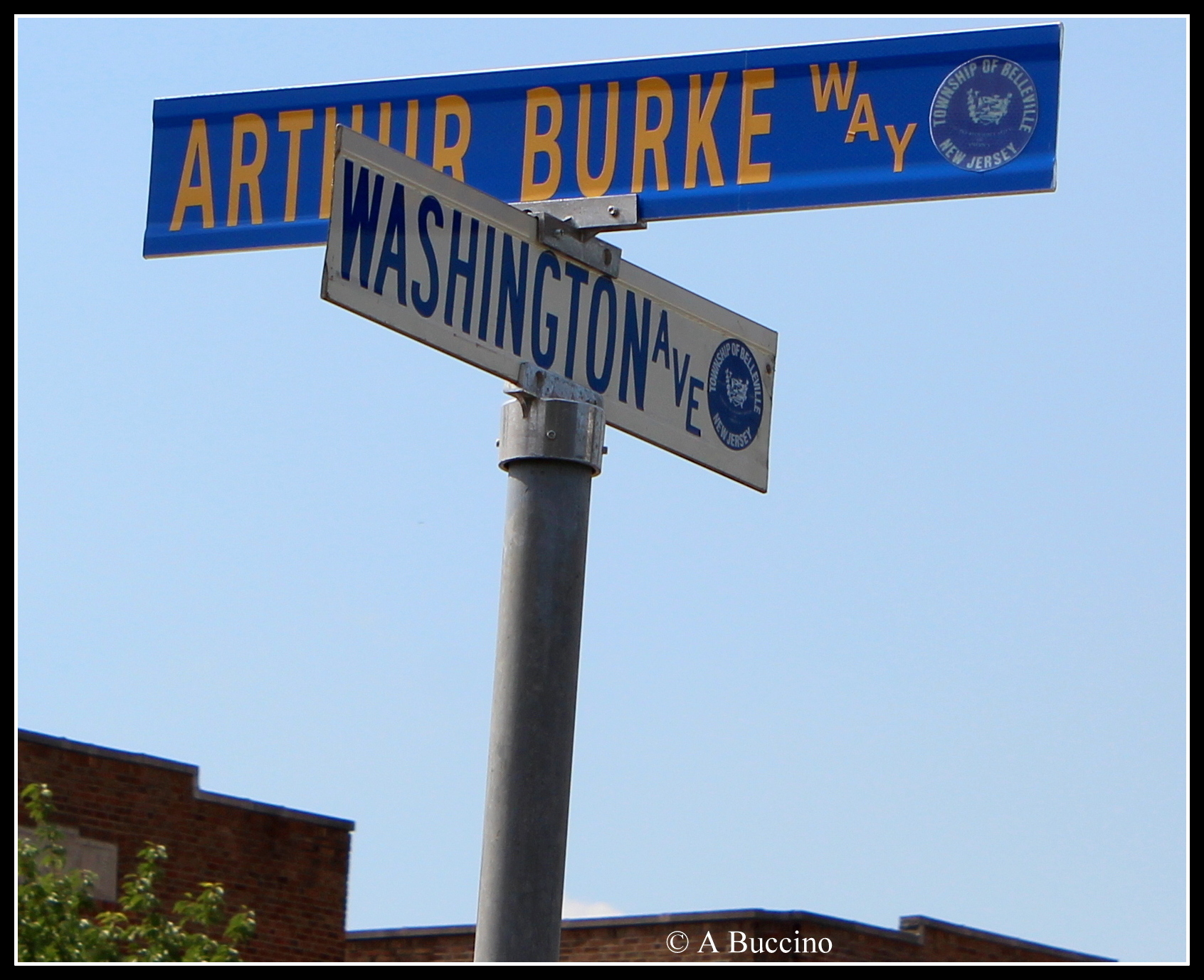 On May 28, 2016, Arthur Burke Way at Washington Avenue
and Greylock Parkway was dedicated in memory
of this brave Belleville son.
---
Sources
American Battle Monuments Commission
The Belleville Times, Nov. 30, 1944
National World War II Memorial
Mary Ann Rowe, Niece (June 11, 2004)