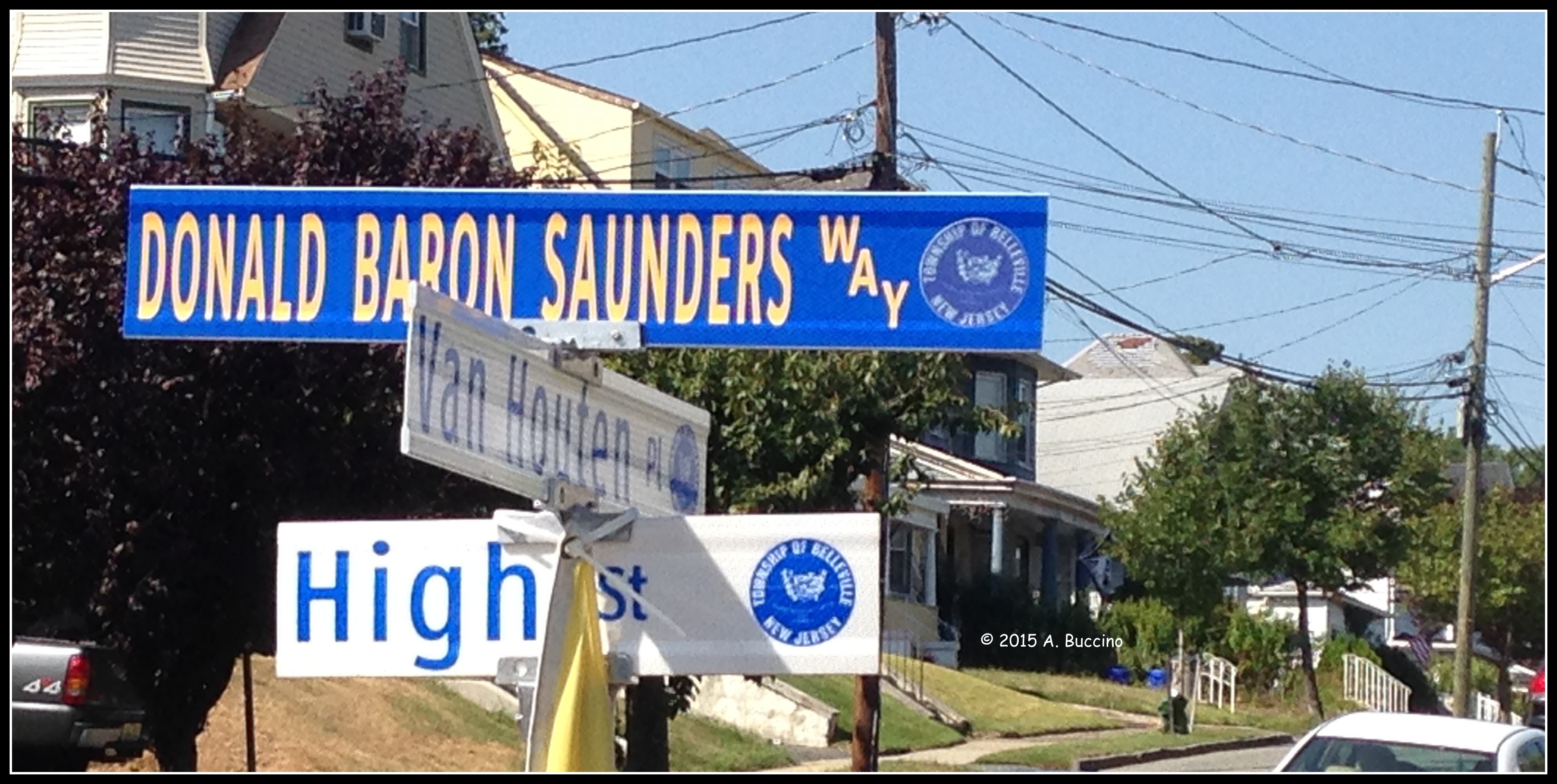 The following is adapted from a brief talk by Anthony Buccino at the street sign memorial dedication at Van Houten Place and High Street, Belleville, N.J., on Saturday, September 19, 2015.
Pfc. Donald Baron Saunders was the fifth of eleven young Belleville men who died in the Vietnam War.
Helder DaSilva, Feb. 7, 1966; John Hoar, Feb. 13, 1966; Lance Cpl. Jerry Donatiello, Nov. 20, 1967; Roger Crowell, Jan. 31, 1968; Donald Saunders, March 4, 1968; Raymond DeLuca, June 27, 1968; Corp. Frank Cancelliere, March 15, 1969; Lt. Col. Alfred Barnes, May 12, 1969; Cpl. Paul Nelson, May 31, 1969;Capt. William Branch, June 6, 1970; Carl Mickens, July 4, 1970
In the past 150 years, Belleville lost 159 sons while in service to our country. More than a dozen years ago we began the Belleville Sons Honor Roll project where we gathered from newspaper clippings, war memorials and government records all we could learn about these 159 young men in an effort that their sacrifice not be forgotten.
You can read their stories in "Belleville Sons Honor Roll - Remembering the Men Who Paid for Our Freedom" which my daughter Andrea and I compiled. Former Belleville Fire Chief George Sbarra also contributed to the research.
In February 2015, Belleville Township Council approved a resolution to dedicate High Street in honor of former Belleville resident Donald Baron Saunders, who was killed in action on March 4, 1968, while serving with the U.S. Marines in the Vietnam War.
A Place of Honor and Remembrance In the Home of the Brave
Belleville, New Jersey