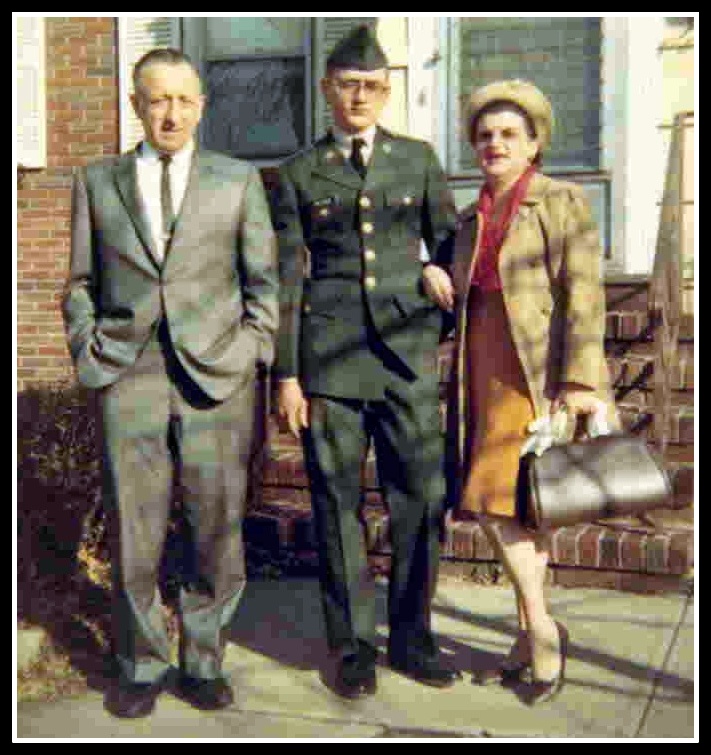 Raymond De Luca
Slain In Vietnam
Lifelong Town Resident, Honor Student and Scout
(July 11, 1968) -- Army Spec. 4 Raymond P. De Luca, of 30 Meacham Street, died June 27 as a result of wounds in a firefight in Vietnam. The date and location of the action were not disclosed.
A lifelong resident of Belleville, De Luca attended Essex Catholic High School, Newark, where he graduated as an honor student in 1966.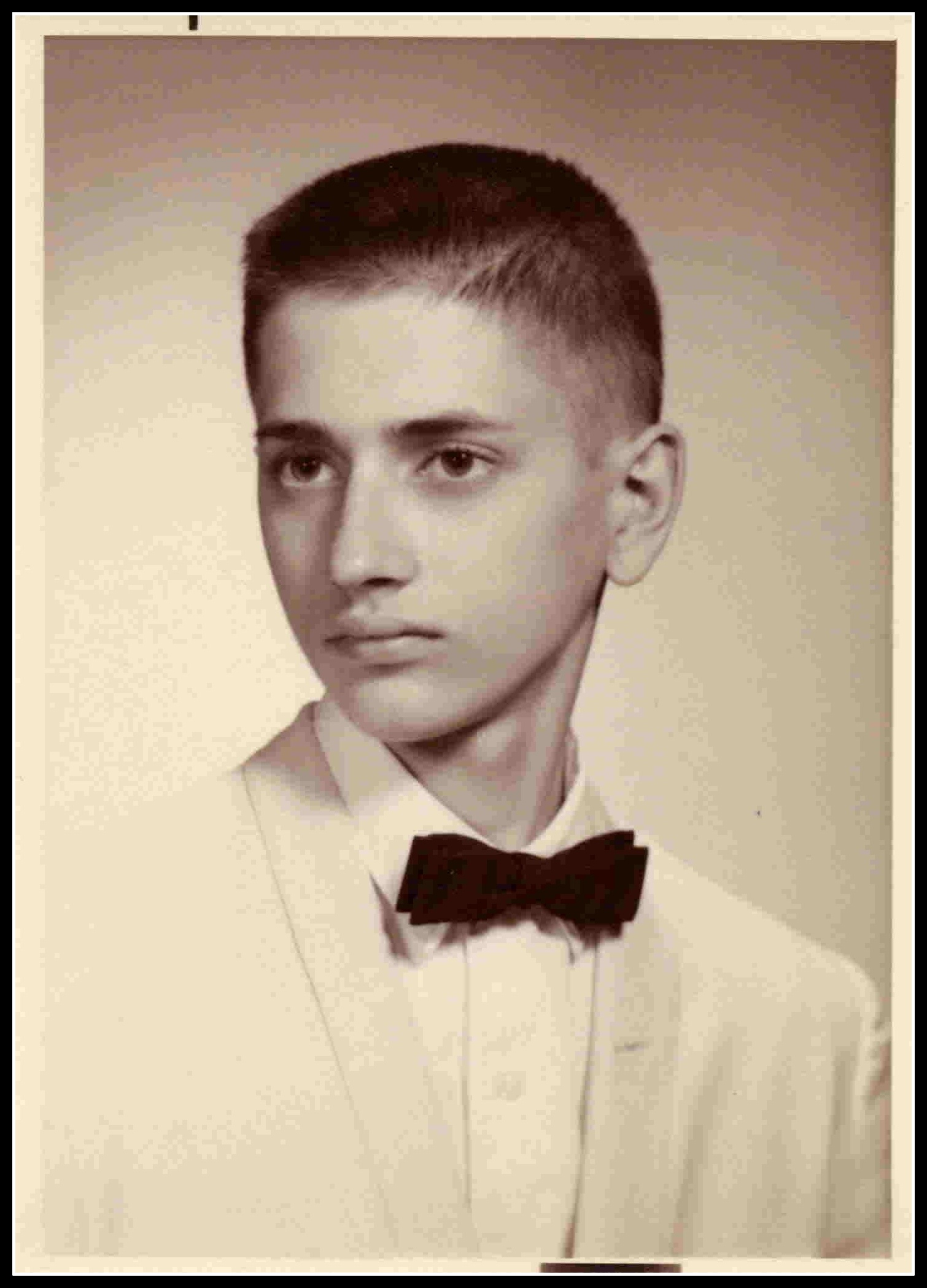 He was a member of the National Honor Society, a National Merit Scholarship finalist, and served as editor-in-chief of the school's year book Talon. He also was a member of Boy Scout Troup 152, Nutley.
Spec. 4 De Luca had begun college at William and Mary in Williamsburg, Va., but decided to enlist and serve with his brother Gerard who was aboard the USS Barney off the coast of Vietnam.
After training as an engineer at Ft. Leonard Wood, Mo., and as a medic at Ft. Sam Houston in Texas, he was attached to Company C, Ninth Medical Battalion, 9th Infantry.
He is survived by his parents, Charles and Sophia Musko De Luca; and his brother, Gerard C.
A Solemn High Requiem Mass will be offered at 9 a.m. today in Holy Family Church, Nutley. Interment will follow at Glendale Cemetery, Bloomfield.
In lieu of flowers, the family would appreciate contributions for a special scholarship fund in honor of their son.
---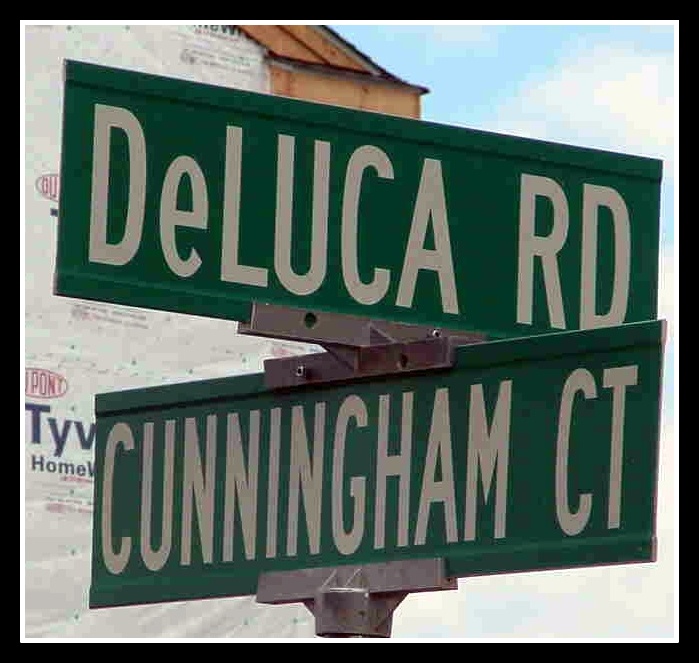 Belleville renames streets for military heroes
Belleville, N.J. -- In mid-2006, seven street names in the new residential development at City Homes At Essex Park were renamed to honor veterans and four of the Belleville heroes who died while in service. Streets were named for Raymond De Luca, Carmine Olivo, Clatie Cunningham Jr. and William Hamilton.
---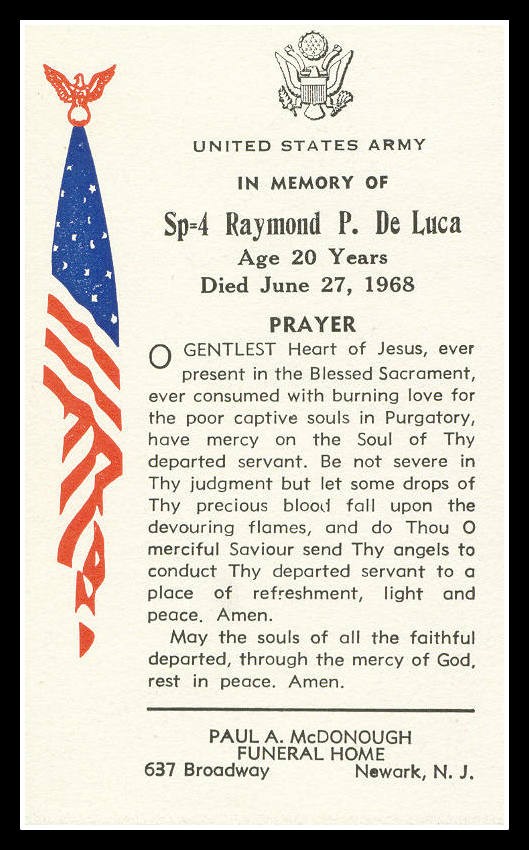 RAYMOND PAUL DE LUCA

SP4 - E4 - Army - Regular
9th Infantry Division
20 year old Single, Caucasian, Male
Born on Feb 12, 1948
From WILLIAMSBURG, VIRGINIA
(also - Belleville, N.J.)
Length of service 1 year.
His tour of duty began on Dec 11, 1967
Casualty was on June 27, 1968
in LONG AN, SOUTH VIETNAM
Hostile, died of wounds
GROUND CASUALTY
MULTIPLE FRAGMENTATION WOUNDS
Body was recovered

Panel 54W - - Line 5
---

---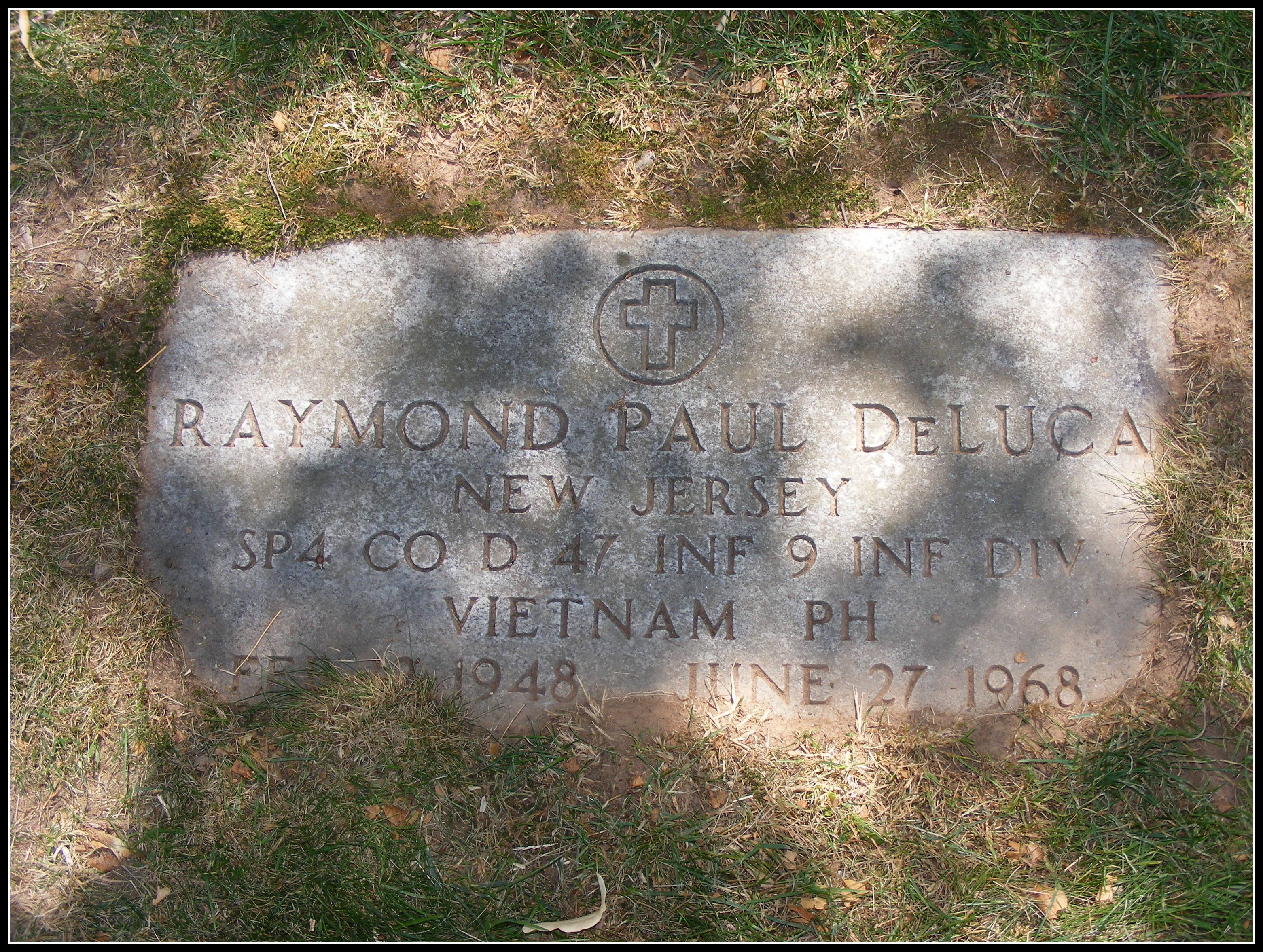 Glendale Cemetery, Bloomfield, N.J.
---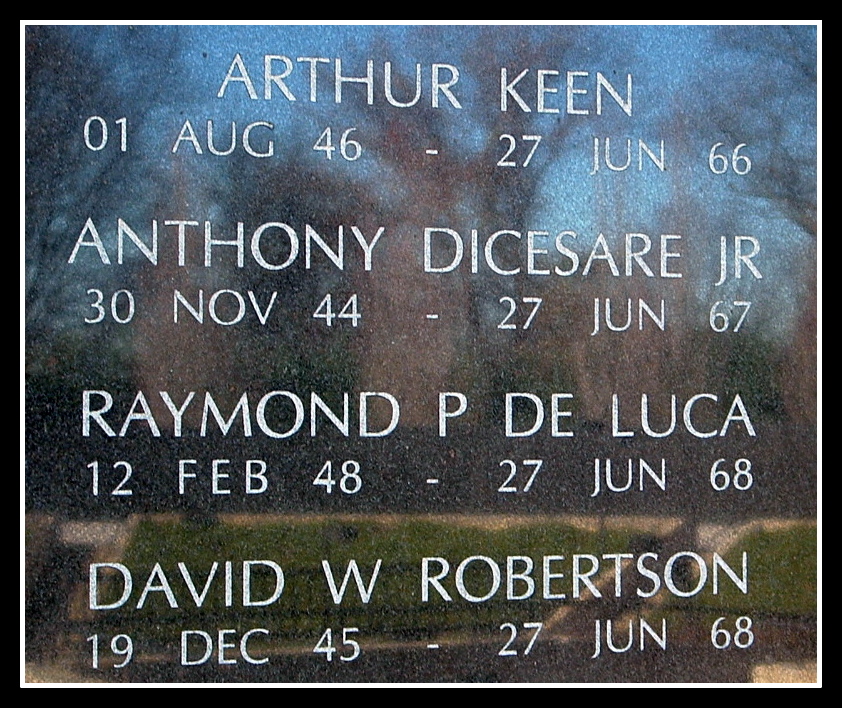 New Jersey Vietnam Veterans Memorial, Holmdel, N.J.
---
Sources
New Jersey Vietnam Veterans Memorial
Photos courtesy Melinda Callis DeLuca, Jean Lupo
Card - Buccino family
Remembrance - George Sbarra
Homecoming II Project, March 15, 1991; P.O.W. Network 1998
---
Raymond De Luca is a distant cousin of Anthony Buccino