Soldier to receive Congressional Medal of Honor
C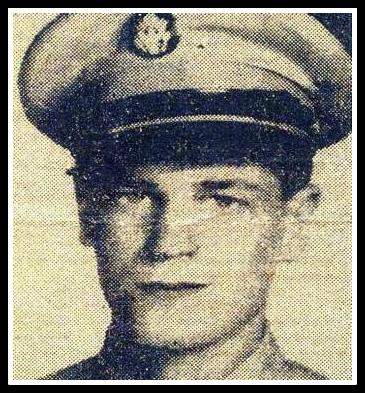 alling it long overdue, U.S. Rep. Bill Pascrell Jr. (D-NJ-8) on Thursday applauded the announcement that U.S. Army Pfc. Henry Svehla of Belleville would posthumously receive the Medal of Honor.
The award follows a 10-year effort by Pascrell's office and Anthony Svehla, the soldier's nephew, to properly honor the 19-year-old Army private, who jumped on a grenade to save his platoon during a Korean War battle.
Private Svehla will be honored for his combat actions that took place June 12, 1952, while serving as a rifleman with Company F, 32d Infantry Regiment, 7th Infantry Division in the Republic of Korea.
Coming under heavy fire and with his platoon's attack beginning to falter, Svehla leapt to his feet and charged the enemy positions, firing his weapon and throwing grenades as he advanced. Disregarding his own safety, he destroyed enemy positions and inflicted heavy casualties.
When an enemy grenade landed among a group of his comrades, without hesitation and undoubtedly aware of the danger, he threw himself on the grenade, mortally wounding him.
"This is, at once, a joyous and a solemn occasion," Pascrell said of the announcement. "There is joy that Private Svehla will receive the nation's highest honor, and that his family will receive the gratitude of a nation indebted to him for his ultimate and permanent sacrifice. But we can't help but be solemn when we reflect on the magnitude of Private Svehla's heroism.
"He saved the lives of those who fought with him on that battlefield in Korea. But, in a way, he saved all of our lives as Americans.
"Private Svehla's selfless actions represent all that is good about America, and we are blessed to have inherited his legacy as well as the freedoms of the nation for which he gave his life. It has been said that there is no greater gift than for a person to lay down their life for their friends.
"The Congressional Medal of Honor is a chance for every American to say to Private Svehla, 'Thank you, my friend.'"
Anthony Svehla of Belleville said he had started pursuing the honor by calling Rep. Pascrell's office in 2001 at the request of his uncle, John Svehla, Private Svehla's brother. John Svehla died in August after battling cancer.
"It means a lot to us. This is 59 years later" said Anthony Svehla. "I want to thank Congressman Pascrell and especially his aide, Celia. She was just fantastic to stay with me 10 years, working on this. I don't think there are many aides who would give you that much time and effort."
Celia Anderson, a constituent services representative for Pascrell, said the effort involved gathering primary sources including maps and commanding officers' "morning reports" - accounts of what happened on the day of the battle. There were also numerous phone calls and letters written to U.S. Army officials.
"I had to do a lot of research - almost reenact the case," Anderson said. "Private Svehla was so young when he passed, and it has always been clear that his family cares so much for him even after so many years. We all do.
"He gave his life for his country, and it's wonderful that the U.S. Army is finally giving Private Svehla the honor he deserves."