Nov. 13, 2005 -- Veterans Council dedicated the Union Avenue memorial which now bears the names of more than 150 Belleville sons who died in service to our country.
The memorial bearing the newly engraved names of all the Belleville Sons who lost their lives for our freedom in World War I, World War II, Korea and Vietnam.
The engraving of the more than 50-year-old monument was sponsored by American Legion - AMVETS - Disabled American Veterans - VFW, and a grant from the Township of Belleville.
Belleville Boy Scout G. Daniel Lukowiak renovated the areas around the monuments, polished the old brass plates and continues to care for the grounds.
The names of the Bellevile sons were discovered during research for the Honor Roll projects by Anthony and Andrea Buccino. The father and daughter researched the fallen from Belleville and Nutley, New Jersey.
Let the people of Belleville forget none of the 20 sons who died in WWI, the 117 who died in WWII, the 4 who died in Korea, the 12 who died in Vietnam, or those Belleville Sons who died in service during peace time.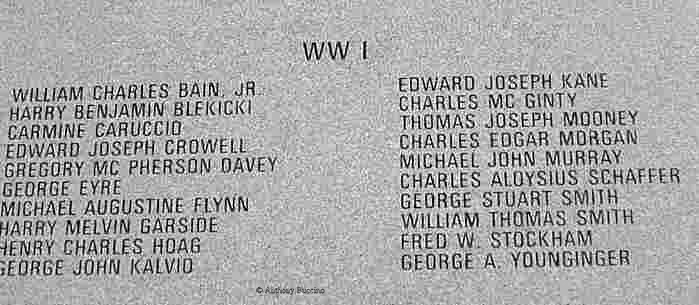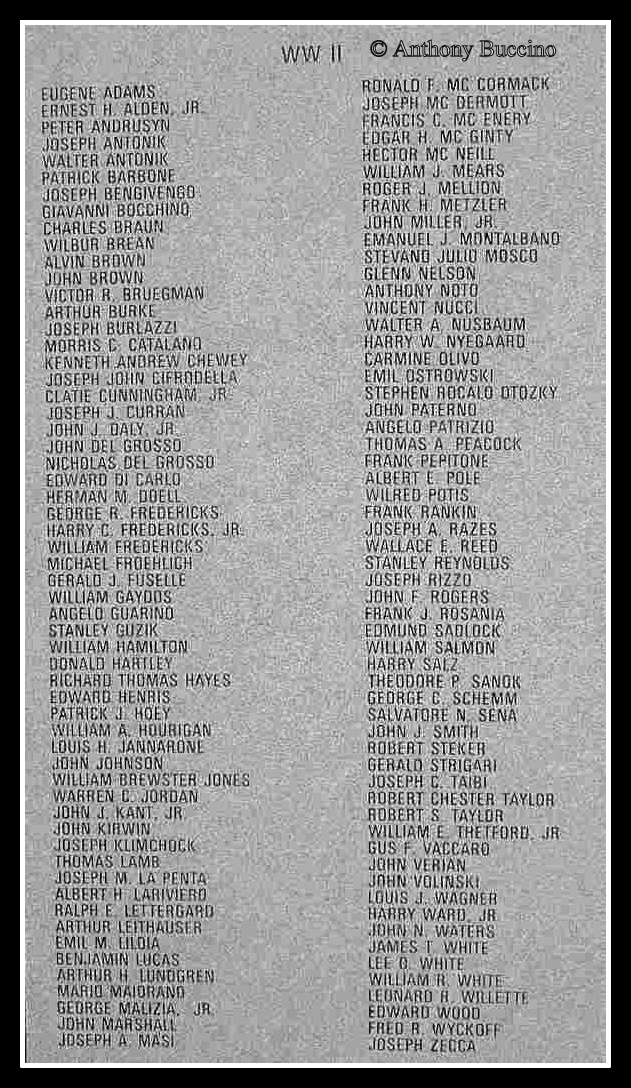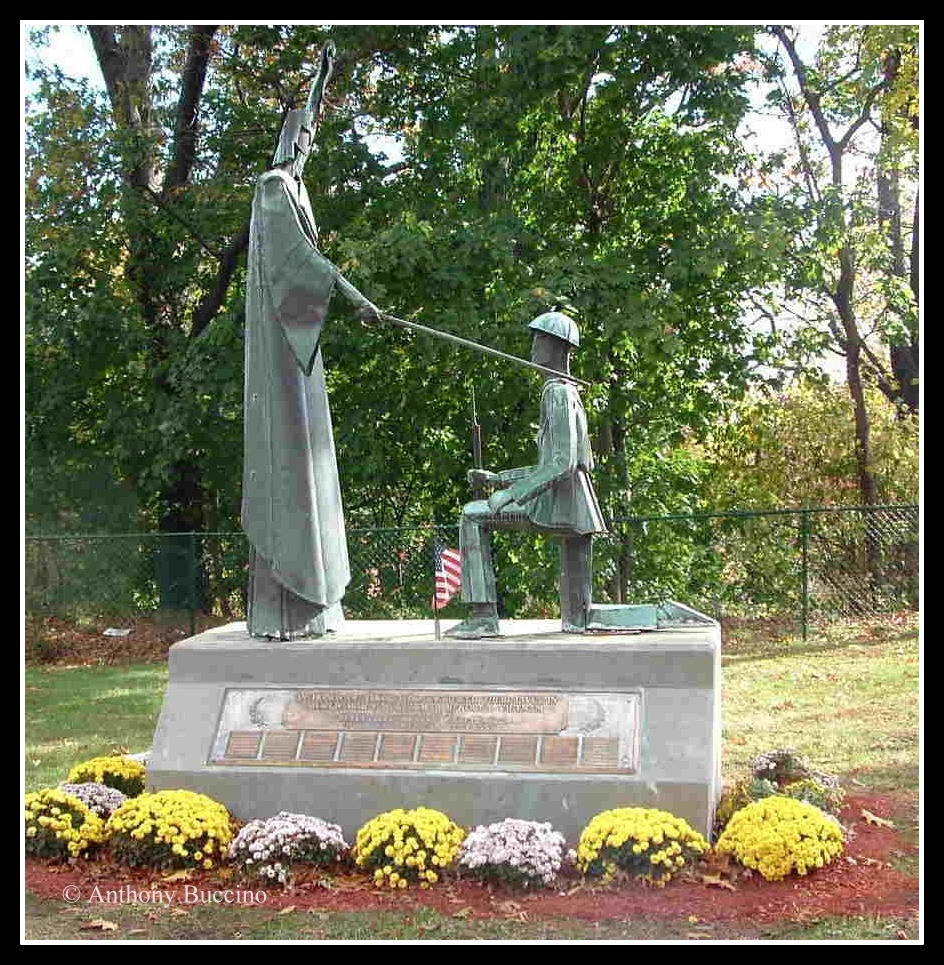 Liberty memorial stood in front of the Belleville Nutley Disabled American Veterans hall on Washington Avenue until the group sold the building. The memorial was relocated to Union Avenue.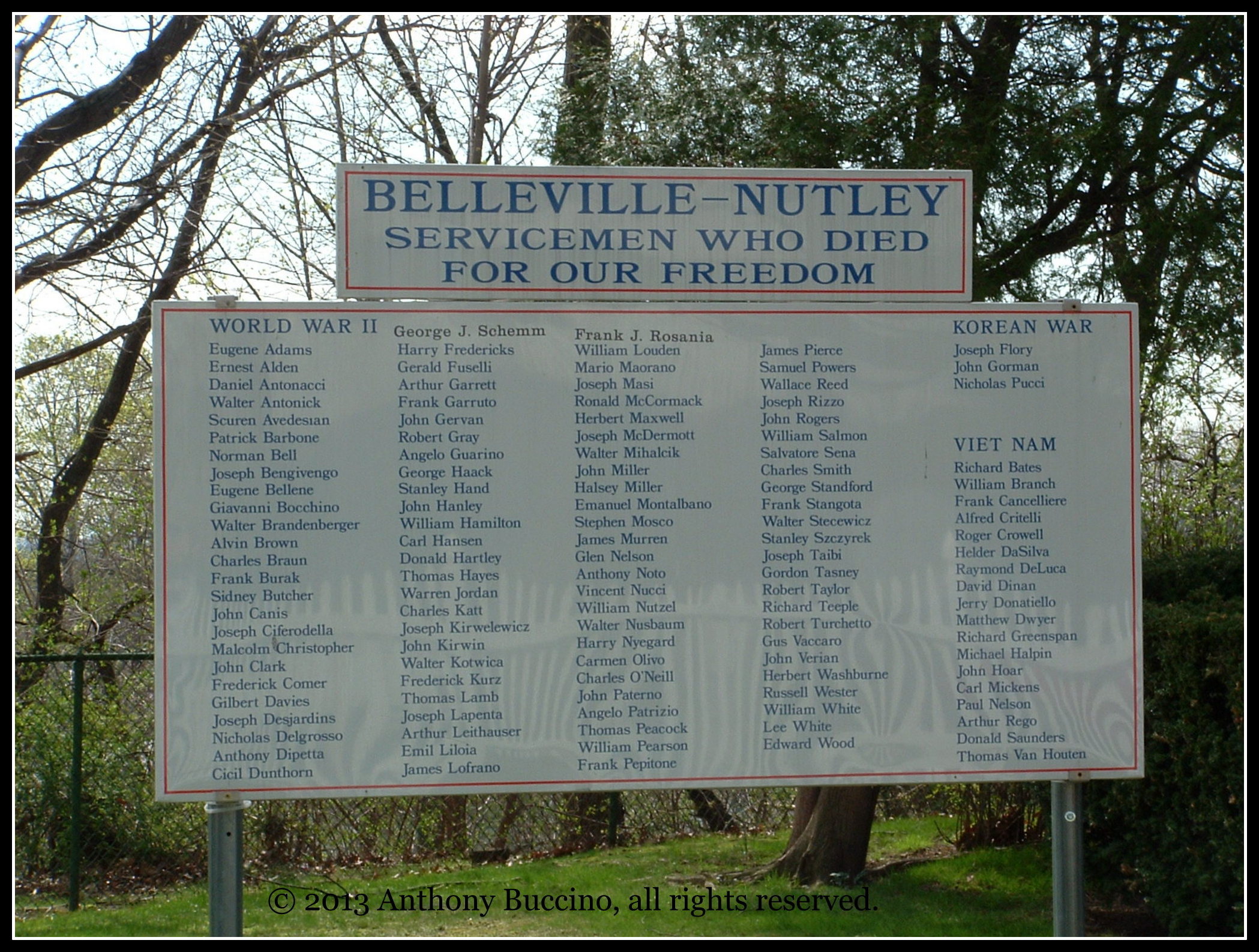 Long time billboard listing many but not all Nutley and Belleville casualties stood at the Union Avenue memorial site.
---