Carman Caruccio (aka Carmine Corviccio, Caruscio) of 57 Lake Street, Belleville was killed in action. He is survived by a wife and child.
Private Carruccio served in the 312th Infantry. He was killed in battle on October 17, 1918, according to a letter written by Jos. Valesano, 104 Harrison St., Belleville on Feb. 4, 1920.
Caruccio was born on July 1, 1890, in Gaggiano Salerno, Italy. Prior to the Army, he worked as a laborer for the Erie Railroad in East Orange. Crippled on left hand, he had previously served three months in the Italian Army.
---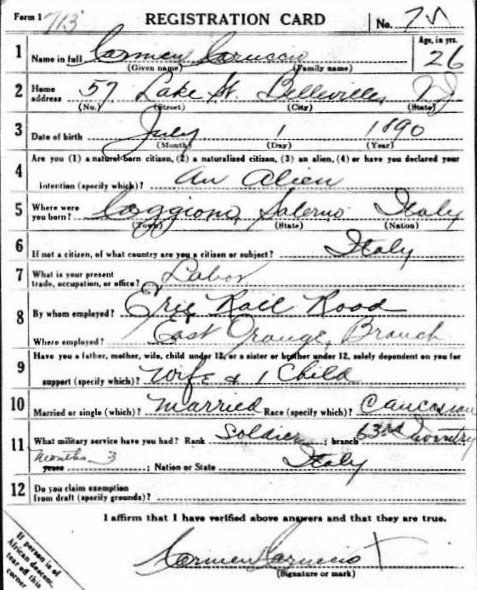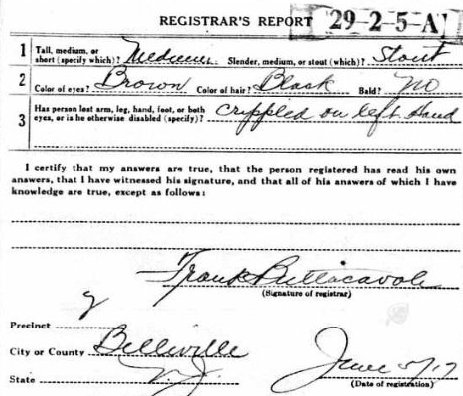 ---
Sources:
Ancestry.Com
U.S., World War I Draft Registration Cards, 1917-1918
State of New Jersey Dept. of State Div. of Archives & Records Management: World War I Casualties: Descriptive Cards and Photographs.
A Place of Honor and Remembrance
In the Home of the Brave
Belleville, New Jersey
---
---