AIRMAN MISSING IN PACIFIC AREA
Lt. Edward Zuczek Was Navy Pilot
Plane Went Down At Sea Off Guam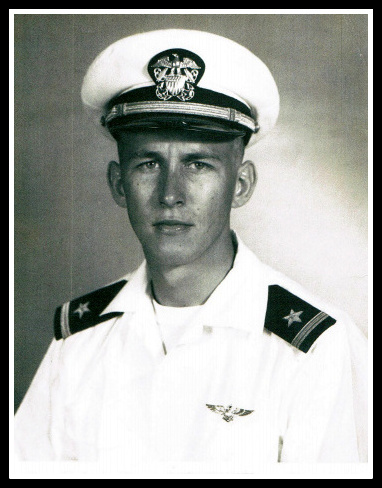 (October 23, 1958) -- Hope has grown dim in the search for a Navy photo reconnaissance plane which went down Saturday with four men, among whom was Nutley-born Lt. (jg) Edward Joseph Zuczek, of Gless Avenue, Belleville.
The plane went down at sea off Guam. Four surface vessels and 15 airplanes have continued the search which began Saturday night after radio direction finders picked up signals on a frequency used by emergency equipment carried by the plane.
The hunt was hampered at times by stormy weather. A Navy spokesman said he doubted that a life raft which was glimpsed through rain squalls Sunday with possibly three men aboard would ever be seen again.
The lost plane was an AJ5P en route from Guam to Manila.
Zuczek, 22, enlisted in the Navy in 1954 and took his flight training at Pensacola Naval Air Training Station in Florida. He was a pilot in a heavy photographic squadron.
Sixteen years ago he moved from Nutley to Belleville with his family. He has two brothers, Benjamin and Theodore. His father is employed at Federal Telephone & Radio Corp. in Clifton.
-- Nutley Sun, Oct. 23, 1958
---
Edward J. Zuczek, Lt. J.G. U.S. Navy, 1936-1958
After graduating in the Belleville High School Class of 1954, the New Jersey youth enlisted in the U.S. Navy in the summer of 1955.
He was selected very shortly thereafter for the rare opportunity of attending Aviation Officer Candidate School in Pensacola, Fla., without holding a college degree. He was commissioned as an ensign in 1956 and earned his Naval Pilot Wings in 1957.
Zuczek was assigned to Aviation Photographic Squadron (VAP-61) at Naval Air Station, Agana, Guam. Ed was serving as navigator aboard Navy AJ-2P Photo Reconnaissance Plane 9194 on a routine flight from NAS, Cubi Point, Philippines to NAS Agana, on Oct. 18, 1958.
After taking off at 8:45 a.m., local time, all was normal until 2:20 p.m. when 9194 lost power in its left engine. Combined with a strong headwind, fuel ran short forcing the crew to ditch the plane at 5:41 p.m. about 140 miles northwest of Guam.
In one of the most extensive search and rescue efforts in the Navy's history, from Oct. 18 to Oct. 24, the only sign of the plane crew was the right wing tip tank. Being that this tank was undamaged the most logical theory is that the ditching was unsuccessful and when the plane broke up, the tank was released due to a broken wing.
An eight-day search involving 217 aircraft flights and 10 ships covered 192,000 square miles of ocean. It was virtually impossible for them not to spot swimmers since a life raft would have been much easier to spot than the recovered tank. On Oct. 25, the search was terminated and the crew was listed as presumed dead.
The lost crew of four included:
Lt. Leroy E. Souders, pilot;
Lt. j.g. Edward Zuczek, navigator;
Robert D. McDuffie AD1, plane captain; and
Clarence E. Luster, PHAAN, photographic technician.
---
Sources
Theodore Zuczek
Clifford E. Fanning, Cmdr. U.S. Navy
Angelo Scalo
Steve Rogers